Google Podcasts has always been a bizarre product. The app has been around for a while but is only available on Android and has barely any features to speak of, especially compared to excellent alternatives like Pocket Casts.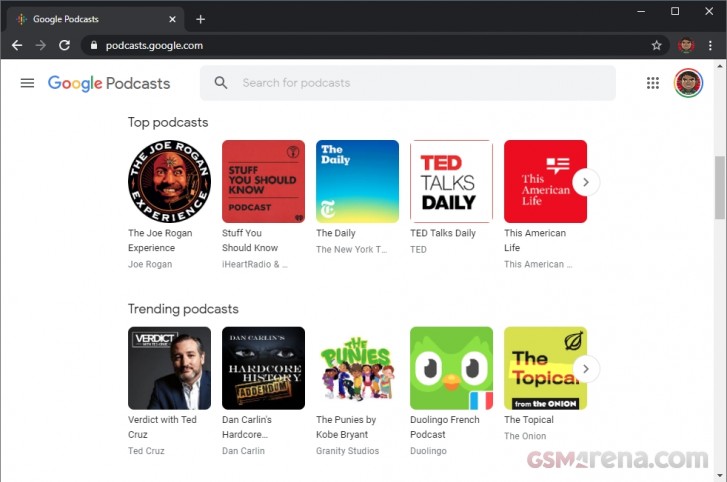 The service is now available on the web but is somehow even more brutally simple. There is no way to access your subscriptions on the website, so you have to manually search and play each episode. The website only remembers the episode you were playing, so you can continue playing it where you left off but that's pretty much it.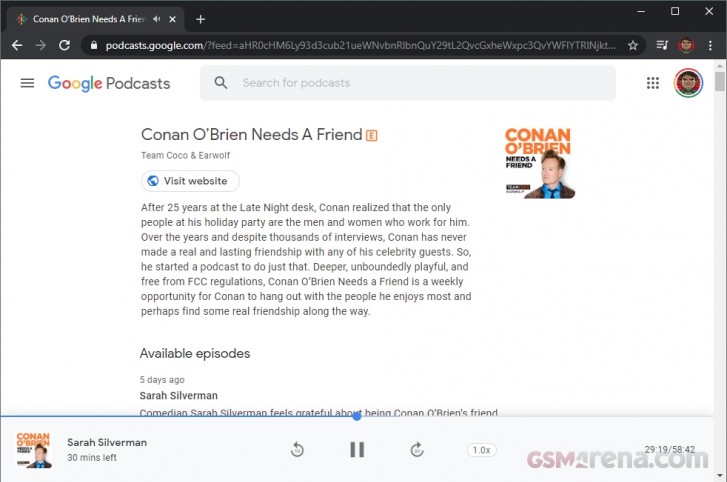 This really limits the usability of the website. Sure, if you just want a place to occasionally play something then this should do the job but then there are plenty of sites that can do that and most podcasts will have a website of their own where you could listen to them. But if you're a serious podcast listener and have even a handful of subscriptions, there's not much this site offers at the moment.
There's no option as far as I know. The picture used to be taken from the Google+ profile background but since that shut down there's no way to change it anymore.
ADVERTISEMENTS