Google prepares face unlock fix for Pixel 4 that would require users' eyes to be open
Recently spotted by Android Police, a new setting for the Google Pixel 4's face unlock has appeared in the settings, but you can only see it by searching for it. The setting is called "Require eyes to be open" and would only authorize face unlock with the user's eyes open, y'know – as intended.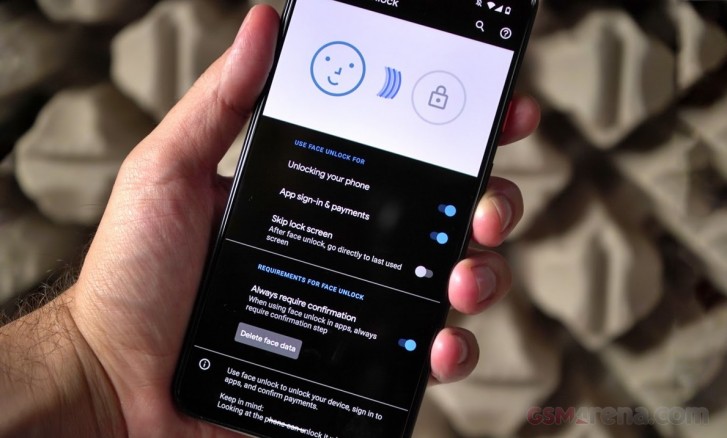 The option is only accessibly by searching for it in the Settings, but the actual toggle is currently disabled. Google must be preparing to release an update that will finally fix the Pixel 4's face unlock to only unlock when it detects the user's eyes are open.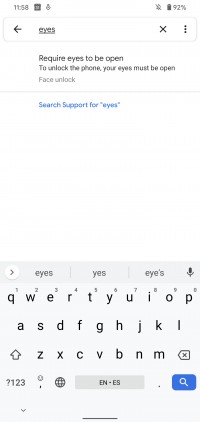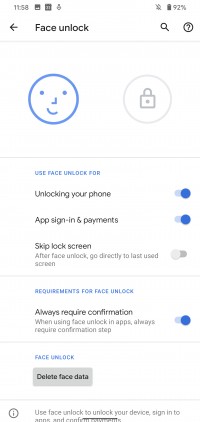 "Require eyes to be open" spotted in Settings, but not available
The Google Pixel 4 and 4 XL were both released with new radar-based hardware under the "Project Soli" moniker. With it, it promised motion-based controls and 3D face unlock. It delivered both, but severely half-baked. One of the most criticized aspects of the radar hardware is that face unlock will unlock the device even if the user's eyes are closed. It has been almost 5 months at this point and Google has yet to address this.
When the iPhone X was first released, Face ID had the "Require Attention for Face ID" option in the Face ID menu. It's been almost five months since the Pixel 4 duo was released and we're still waiting for Google to fix its face unlock security. We really wish that companies didn't rush incomplete products to the market
.
Shows you how good Apple and Huawei's R&D department's software capability are vs Google.
?
Whether you want to admit it or not, 3D face unlock technology is way more secure than any other security method out there. And I'm pretty sure that the people buying these smartphones are ardent fans of the Pixel lineup and its stock Android experie...
Answer part 2 of 2 : In order, from the most secure to the least secure : *Smart Lock, position only (but only if properly implemented and if you have recent 1m precision satnav tech like BeiDou B1, Galileo E1+E5a, GLONASS L1, and GPS L1+L5) if w...