Google released Brillo's source code for connected things. Manufacturers of appliances and home gadgets can start developing Brillo for their own products.
Back in May at I/O, Google announced it was working on a project called Brillo. Brillo was to be derived of Android as a barebones OS with a minimal footprint.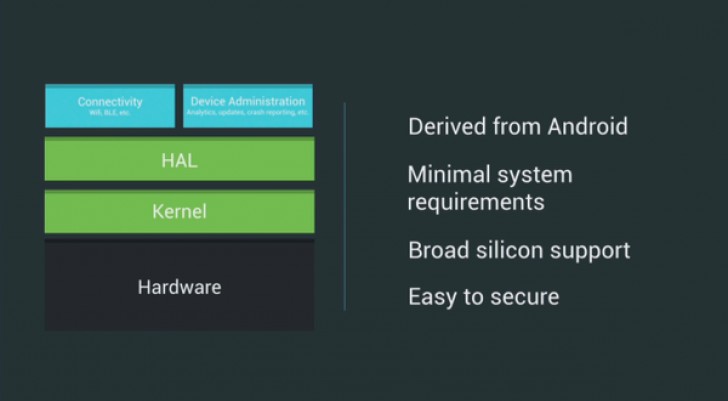 Requiring the very lowest of hardware to operate, Brillo promises to be the OS for your connected things, gadgets, and appliances.
The idea is for connected things to work together seamlessly and share a standardized language for easier communication.
D
Actually there are alternatives. in terms of operating systems there is TinyOS and contiki. in terms of hardware standards the famous ZigBee standard and intel Galileo systems are also aimed for home automation and internet of things. However, t...
D
it is an android based light operating system for very small devices.
D
Tizen is designed to be an alternative (I think, not too sure)