Google officially released its first Project Ara Module Developers Kit (MDK). The MDK gives a better understanding of the platform and provides developers with guidelines for creating components for the modular smartphone.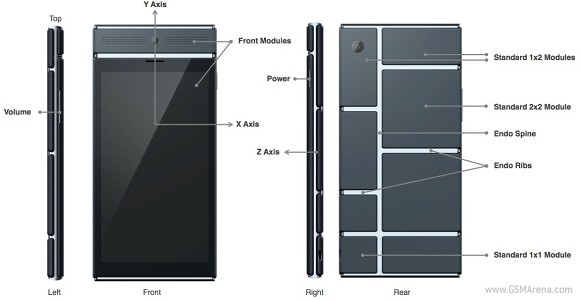 The MDK documentation gives us a glimpse at the three different Ara skeleton sizes – mini, medium and large. As expected, larger skeletons will be able to accommodate more Ara modules than smaller ones. Google will be the sole provider of Ara skeletons for the time being.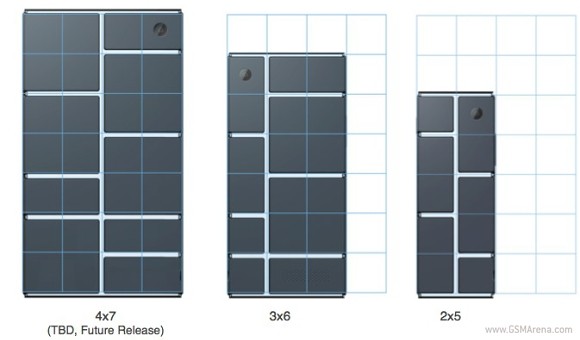 Project Ara devices will be available in different physical layouts. Users will be able to choose from touchscreen-only setups, as well as options with physical QWERTY keyboard, or even a number pad.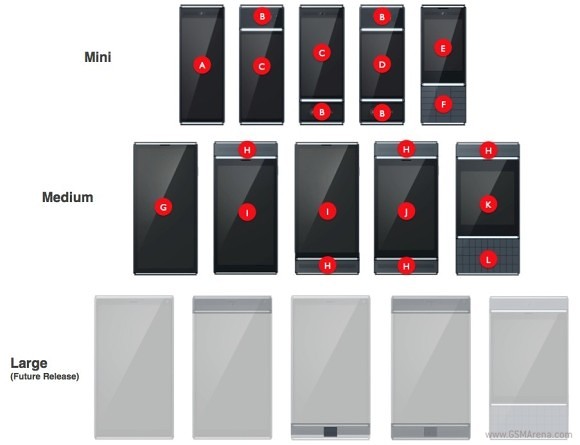 In order to ensure uniformity in Ara devices' basic functionality, the MDK features guidelines for the most common modules such as processors, display units, Wi-Fi chips, batteries, etc. They cover even the physical appearance and measures of the modules. Third party add-ons will not need to adhere to the guidelines.
Google plans to release a series of Ara MDK releases this year, and hold a series of Developers Conferences (the fist one kicks off next week). The first Ara phones could hit the shelves as early as the first quarter of next year alongside a dedicated marketplace for additional modules. As we know already, Google targets a low entry price tag for the devices.
C
I agree with the Landscape QWERTY, That for me would be ideal. The 'H' Sections on the Middle size design would be amazing for Gamepad buttons!
d
phonebloks was partnered with Motorola and Google own them now so hello ara cant wait until jan 2015 this is gunna change everything about smart phones.
S
I hope someone makes a module for a full 5 row qwerty keyboard that flips out and covers the screen but also removable if needed. I'd so buy one. I can't wait to get an ARA.