Google is preparing for the busiest months of the year which are October through December, the time when people do a lot of spending and traveling for the holiday season. According to the search giant, travel and shopping searches have been increasing at 30% YoY.
Google wants to make travel and shopping easier, all while making a pretty penny, of course. The search engine will implement new search tools for finding hotels and for shopping on the web. Likewise, Google is allowing AdWords users new advertising tools for marketers to find customers faster.
New hotel search and flight tracking feature
Google Search will have a few new features to aid in looking for the right hotel. Hotel Smart Filters will allow users to search for hotels more specifically with search phrases like "Pet-friendly hotels in Miami under $250". The feature is working now in the US and will roll out worldwide later this year.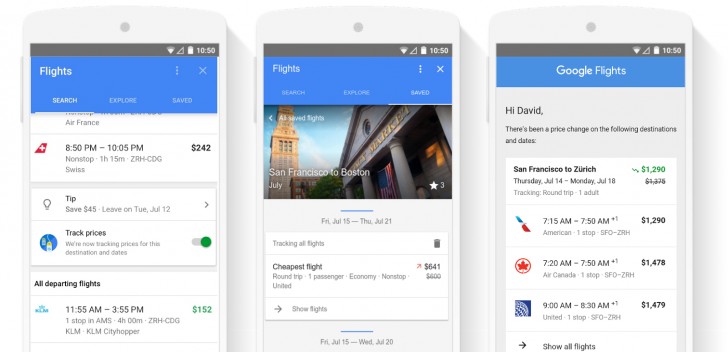 Hotel Deals will be shown to you among your search results. If the deal fits your search query, then why not take it? Google wants to match users to the perfect hotel by labeling the hotels that show up in your results with a "Deal" tag. Google says hotels marked as "Deal"s are twice as likely to get booked.
Hotel Tips gives users suggestions on how to change their search query to save money. Google Flight already does this by suggesting you move that return-flight from Sunday to Mondy to save a couple hundred bucks. Likewise, if the user searches for a hotel stay, Google will tip the user of cheaper dates to stay.
Flights price tracking will allow you to track a flight that you've got a close watch on. An opt in service will notify you via Gmail and Google Now when (if) the price of your flight drops. To start tracking flights, all you need to have is a date and route plan to start tracking prices.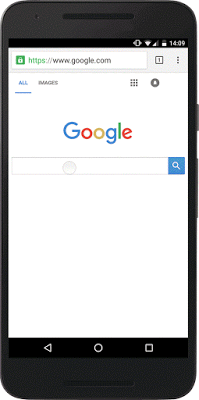 In addition to these travel features, Google is also rolling out new shopping features. One of these features shows you item selections across different stores. Additionally, marketers can put their items and sponsored ads right here and even on YouTube.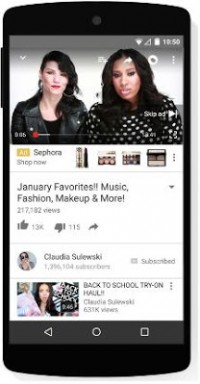 That's right YouTube will now let you shop as an enhancement to video ads that are played before YouTube videos. This will be done by a banner that will come up over the video-ad playing.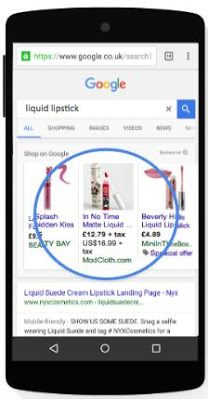 Finally, Google will let shoppers look for items across borders. Google will even convert the price into your local currency. The feature has been tested in Australia, Switzerland, Canada, and the UK. Google says the currency conversions will be rolling out over the coming weeks.
T
it makes me think about ''hound''