Google didn't announce a new version of Android at I/O. In fact, all enhancements to Android are coming as app updates. Still, Google took the time to prepare a couple of videos to tease Android devs attending I/O with hints of Key Lime Pie, the expected codename of the next version of the mobile OS.
The first one came up during a talk by Reto Meier, Android Development Relations Tech Lead. He was talking about how Google wants devs to use only as much of users' info as they need to create a magic experience. It featured a girl eating an ice cream (cone, not sandwich) and Bugdroid (Android's mascot) munching on a key lime pie (starts at around 24:30).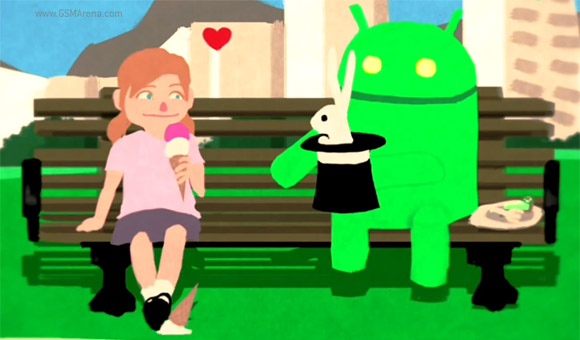 The next one is a Final Fantasy type of game screen that shows Bugdroid (along with his cohorts Larry, Serge and Reto) fighting a monster and summoning Giga-Stan, with two of the other spells reading "Jelly Bean" and "Key Lime Pie" (starts at 44:30).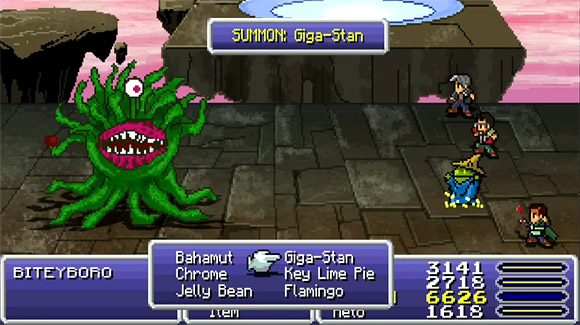 While this tells us nothing of the next Android version, it was still a well-played joke. You can watch the full presentation here:
D
a final fantasy smartphone? exciting!
D
there is no perfect os its your own pref what os you will like other fans were very stupid i see windows 8 lags so dont tell me it isnt and also ios why dont see it yourself in youtube dont be stupid and just say cause its android it lags. why dont ...
S
dat interface of FFVI.... well played android, well played........
ADVERTISEMENTS