Earlier today, Apple sort of jumped the gun on its own WWDC event and announced a few rather important changes coming to the App Store and developers. Among these was a new 85/15 revenue split for subscription services, which will replace the current arrangement of 70% for the developer and 30% for Apple.
Google was quick to respond and revealed that it is planning to implement the very same split within the Play Store as well. And in an attempt to silence the "copycat" debates that are sure to commence in the comments, we will mention that the search giant claims the feature has been in testing for quite some time now. This was done mostly to experiment with a new incentive to implement Google Cast support in more third-party content providers. So, we can't really be sure who followed whom on this one, but the important thing is, developers for both platforms will be getting a bigger share of the subscription pie.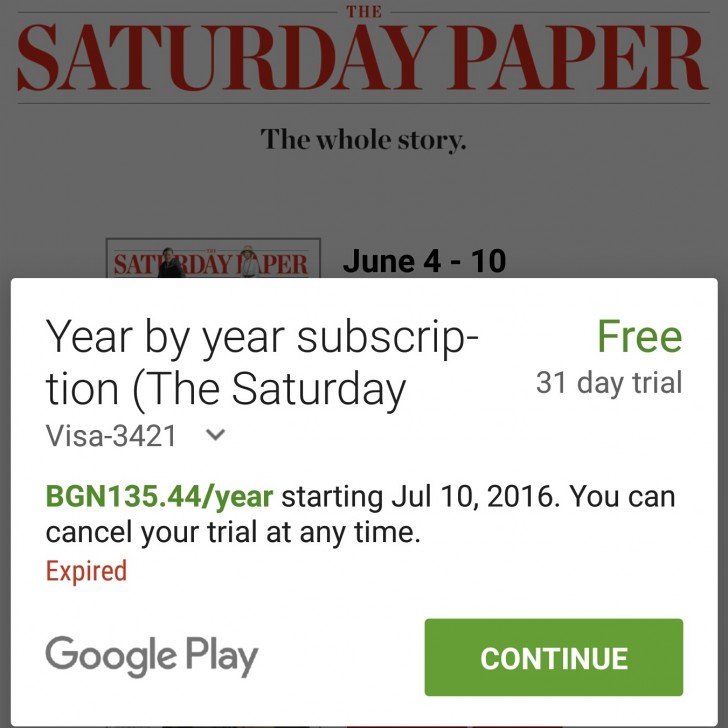 There are a couple of important differences to note here. Apple has clarified that it will only offer the bigger percentage cut for subscriptions that exceed a year. This means that developers will be benefiting more only from their long-term subscribers, which, in turn, could theoretically lead to better deals and benefits for loyal users.
Google, on the other hand, has promised to implement the new 85/15 split for all subscription services soon. This definitely falls in line with Google's more relaxed approach to annual payment models as a whole, as the Play Store does already allow developers to skip the platform's payment services entirely and keep all the profits with other payment solutions - something that Apple does not offer.
o
Which generally means cheaper applications, from which we all will benefit. Can you imagine a world with only one predominant mobile OS. It will be a nightmare for innovation, price cuts and application prices, at least now we have the choice, so it ...
S
it really does not matter if google would split it 90/10 cause paid games are easily pirated and installed into any android devices. developers are never gonna get paid on their hard days work on android platform, thats why they release it first on i...
?
didn't Blackberry switch to Android, though?