Google is preparing for a video announcement livestream taking place tomorrow morning. Images of a Google co-branded debit card leaked back in April along with mockups of money managing tools in the Google Pay app, much like the Apple Card does for iPhone users in the Wallet app on iOS.
The video premieres this Wednesday morning at 9:27AM (PT) on Google's YouTube Channel (embedded below). The video is currently pending a livestream starting at that time and the video's description says:
We invite you to watch live and learn more about the new Google Pay app, designed to help you improve your relationship with money. It's coming to Android and iOS, starting in the US.
This video's description lines up with the leaked images from April. Google must be ready to launch its own government-backed banking system that also gives users visual spending tools and easy ways to manage spending. There's still no other detail about the exact features of such a debit card or rewards programs, but Google should be announcing all of that in the morning.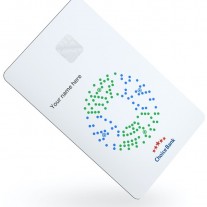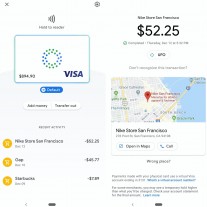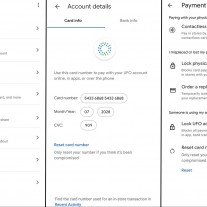 Previously leaked 'Google Card' images
With the release of the Apple Card, Google thinks it can fill a void left by Apple: a virtual bank account. The Apple Card is ultimately a credit card, and doesn't use routing numbers to receive checks or ACH payments, and the advantage that Google has is opening a bank account won't depend on a user's credit history and it could cater to both Android and iOS users.
Google has already had a debit card in the past. The Google Wallet Card was a MasterCard debit account that pulled funds directly from a Google Wallet balance or from a saved payment method. Back then, the idea of the Google Wallet card more closely rivaled the PayPal debit card, but it was eventually discontinued after a few short years.
Given Google's resources, data, and infrastructure, we have no doubts it can pull off launching a 'Google Bank' of sorts. But Google is also known for launching convenient services and then pulling the rug after it doesn't go the way it panned out.
G
People who buy into this garbage. Please be aware that this is the start of a social credit system. Something which is already a nightmare in china. Keep google out of your lives.
W
Fist get good Now is so bad
ADVERTISEMENTS