Google is announcing several changes to its suite of messaging platforms. Hopefully by the end of this post, you'll have a better understanding of what Google is actually trying to do. TL;DR available at the end of this post.
If you remember, Google had already announced that Hangouts would transition to a collaboration/productivity-oriented platform. It announced two new features called Hangouts Meet and Hangouts Chat. Hangouts meet would take advantage of Hangouts video calls with multiple participants to hold meetings. Hangouts Chat is self-explanatory.
Hangouts' rebranding aside, Google is announcing that SMS integration with Hangouts will no longer be supported starting on May 22. For those of you using Project Fi or Google Hangouts, this will remain unchanged for the foreseeable future.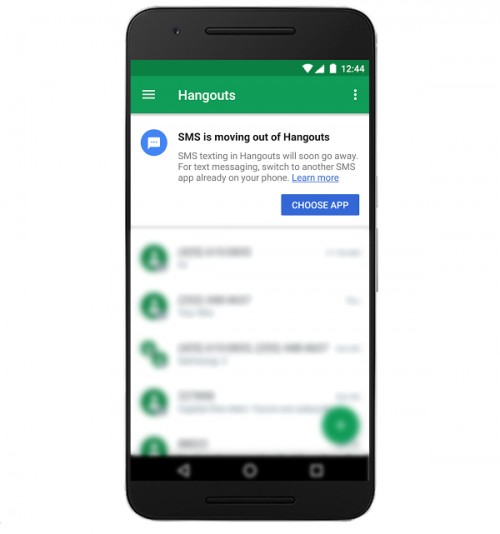 Android Messages is Google's rebranded Google Messenger. It will be dedicated to providing a simple SMS interface and remains the default SMS client for smartphones that otherwise don't have a stock SMS app. Google is also in the process of updating Android Messages to support RCS, which allows for larger attachments and longer text messages than SMS. It will also support read receipts.
In addition, Google is fully transitioning Google Talk into Hangouts. Some of us didn't even know folks still used Google Talk, so hearing about it today may be a surprise to some. Also, for those who were still using Google Talk in your Gmail inbox, you'll soon be prompted to update to Hangouts. Finally, the Legacy Google Talk app (last updated in 2013) will no longer function effective immediately.
TL;DR:
Google Talk will completely transition to Hangouts.
Hangouts will remain a business and productivity platform.
SMS will no longer be integrated into Hangouts as of May 22. Project Fi and Google Voice users will remain unaffected for now.
Google will focus Android Messenger's efforts solely to SMS and RCS.
Oh yeah, all this while Allo and Duo remain as Google's headlining communication feature, oriented for consumers of all types. Any questions?
D
Well I did suggest an Android alternative. You can't beat having a Pixel on Android. Its simply the best. The first Pixel is still better than the G6 and S8.
a
All we were doing was sending each other messages telling them to check there email