Google guarantees Pixel Android updates through 2018, security patches through 2019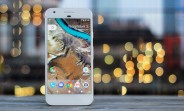 Google's update schedule has been mostly the same with any Nexus device in the past: Android updates for two years, security updates for three years or 18 months after the Google Store runs out of stock. Honestly, there's nothing surprising about these numbers, only that Google has posted them onto its Android support page.

The Google Pixel was released in October of last year, so the Pixel and Pixel XL will both receive "guaranteed" Android version updates through October 2018. Notice Google says "Guaranteed" because it could decide it wants to update the Pixel to the most current Android version in 2019 (only If it wants to).
Strangely, Google still has a small section in this website dedicated to the "Google Play edition" devices and their update schedules. We haven't seen any new GPe devices since the HTC One M8, launched on March 25, 2014; also the final GPe device to be removed from the Google Play website.

Google Play editions featured flagship devices like the Galaxy S4 and the Sony Z Ultra which shipped a stock Android experience and got updated directly from Google.
Many devices have launched since then! Which device would you love a Google Play edition of?
N
Nothing has changed, all phone manufacturer generally has given updates for 2 year All phone makers pay Google for running Android, do Nougat costs more than Marshmallow, which in turn cost more than Lollipop, So you sell a new phone with the ...
b
Dear Google very disappointed after Reading that Android One Devices are not getting updates I just received updates of Patches for only one year but was promised to Get Updates and OS Update too and that was for @ Least 2 years Whats wrong wi...
?
This is why people buy apple even if they are too much restricted. Google come on why you cant give update to all your phones ? at least pixel, nexus should have those updates.
ADVERTISEMENTS