Some new changes have come to Google Flights which make it easier for you to tell if you should wait before booking your next flights. The online service will now use historical prices to tell you if you should book right away or if the price is expected to drop in a few days. Just in time for the holiday season.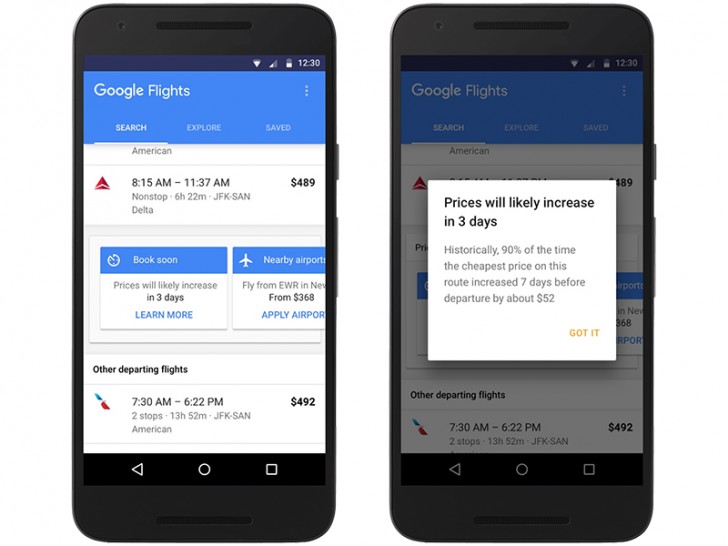 In addition to the tips Google already gives you for flights (such as: saving a few bucks if you leave on a different day or different airport) Google will now take into account these historical flight prices and show you a percentage of how surely the price will drop and how much it should drop.
Google Flight's email notifications will now notify you not only of actual price changes, but also expected price changes for any flight or route. In addition, Google says it has made the Google Flights interface on mobile much more seamless, integrating the search tool into the Google App.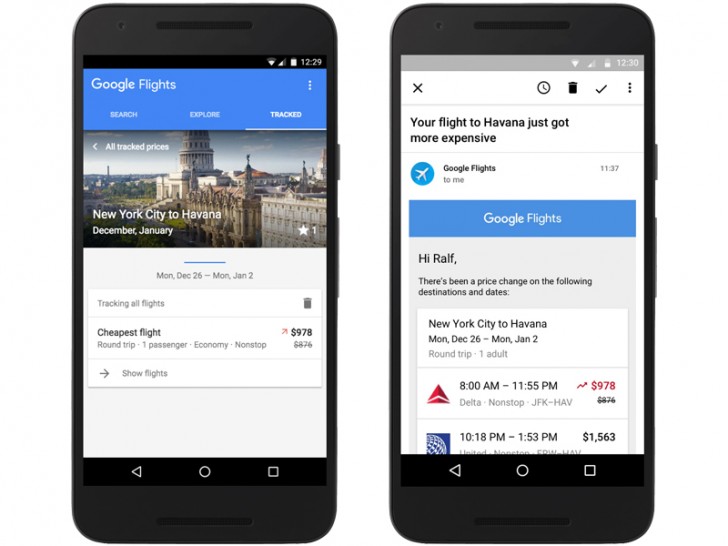 The app will also use historical data to help you find the best hotel price. It will compare the current price to the normal or historic price as well, indicating if you should book or look elsewhere for a deal.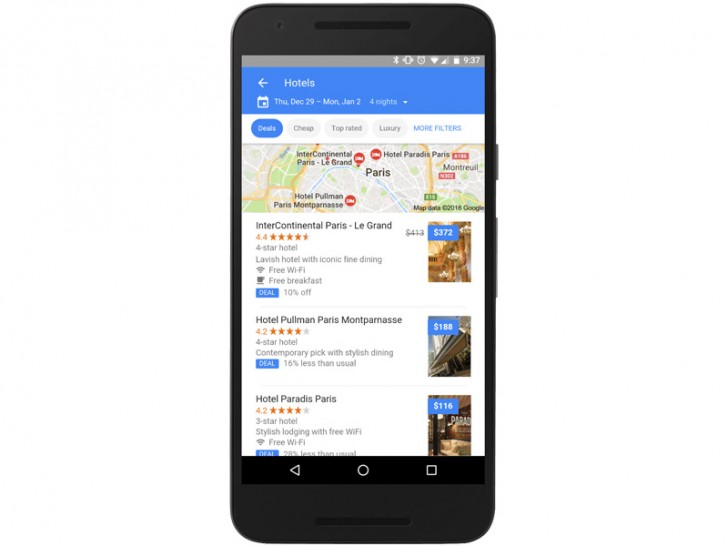 These changes, and a few more, will be rolling out over "the coming weeks" wherever Google Flights is available.
D
Ever heard Hopper ? That apps does the same thing
z
"wherever Google Flights is available." So the app exists but not in all countries, correct? I also wonder if they can integrate this with Google trips.