Google just released a new keyboard for iOS. Sorry, not keyboard, but Gboard! The name comes from the deep integration with Google Search - the keyboard lets you google info, GIFs, emojis and more without leaving iMessage (or any other app that needs a keyboard).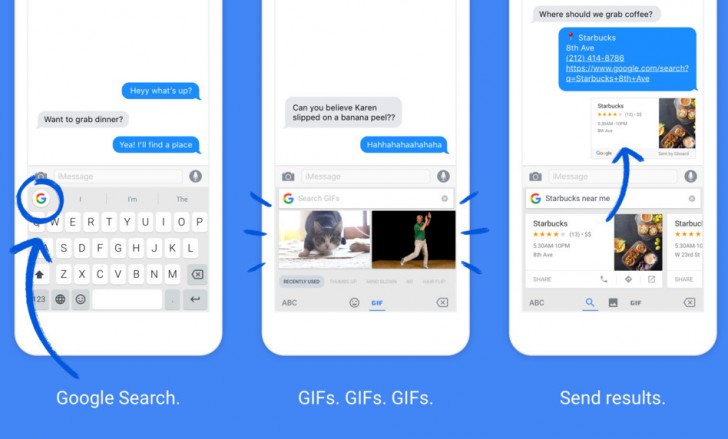 It's an interesting way around the limited multitasking on phones - you don't need to leave the current app to look up information, saving you a couple of app switches.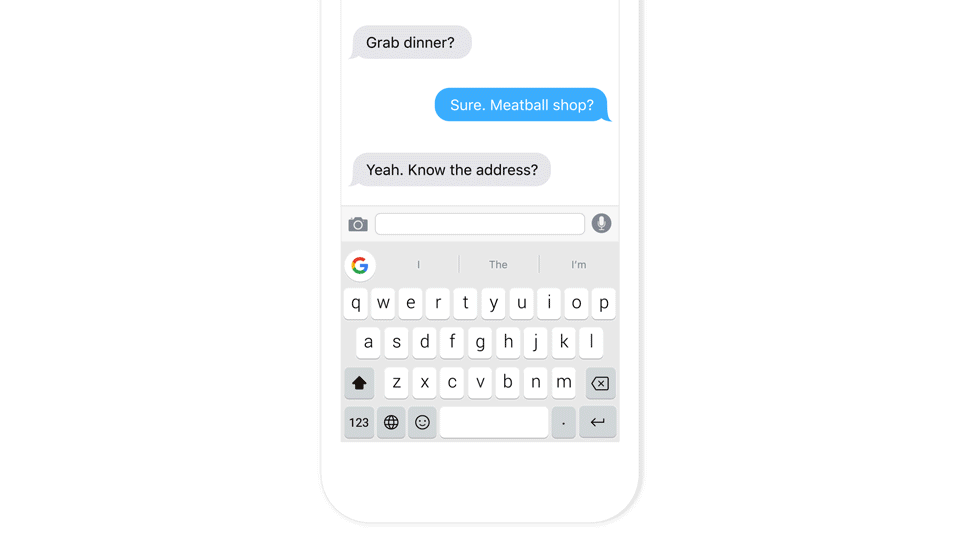 Instead, you hit the Google icon and search... anything! Google's extensive search results can find restaurant info, flight times, news articles, animated GIFs, even dig through the thousands of new emojis. Tap the result and it's automatically filled into the text field (so no awkward copy/paste needed, text selection on mobile is tricky).
Right now the Gboard is available in the US Apple App Store in English. More languages are coming soon. Again, iOS-only, perhaps next week's I/O will bring some good news for Android users.
D
Umm, why wasn't this released on Android first?! Also when will Google release it, assuming that they plan on to.
D
Gboard works great in messaging and in gmail but doesnt seem to be available in the native IOS email. Anybody having this issue?
D
Most iOS keyboards are awful. Android third party keyboards are still miles ahead of iOS offerings. Just about EVERY keyboard I've used on iOS is seriously terrible. The iOS folks need this more than we do.