GoPro's Karma drone is finally back on sale, almost three months after its recall
GoPro finally announced its first drone, the Karma, last September, following a teaser campaign that spanned many months. Unfortunately, after the first batch of around 2,500 units arrived in the hands of customers, GoPro discovered a big issue with the Karma - namely that it had the propensity to randomly lose power during use. That's obviously not something you want your drone doing, so the company took the painful (but necessary) step of recalling all the drones it had sold, and halting sales of any other units until it fixed the problem.
That may have taken longer than expected, but it now looks like you can once again trust the Karma not to randomly stop working. A change in the battery clasp mechanism is GoPro's solution for the issue. GoPro has started selling it again today.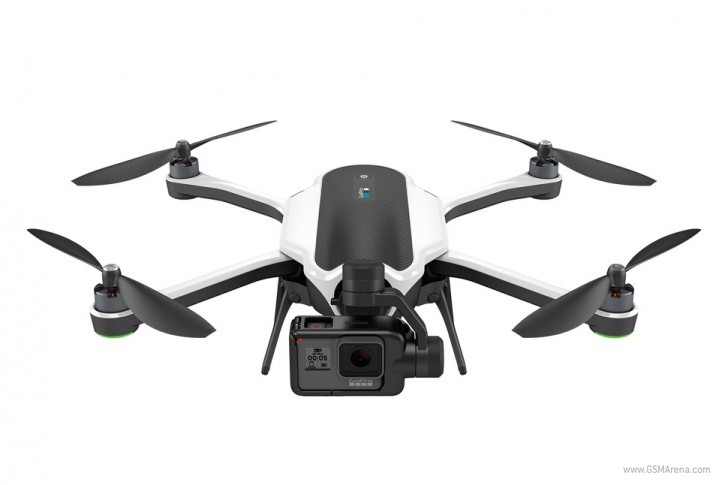 For now, the drone will only be available in the US, from GoPro's own online store as well as select other retailers. For international customers, the wait will be longer, with the company only mentioning a "spring" timeframe for the drone's re-release in other countries.
As before, the Karma will cost $799 without a camera, or $1,099 with a GoPro Hero 5 Black. There's a new Karma Core SKU that only includes the body, arms, and landing gear, eschewing the gimbal, controller, and backpack. This can be yours for $399, while the also new Karma Flight Kit bundle has everything but the grip and gimbal for $599.
.
GoPro is almost bankrupt so they cannot afford to reduce even though Karma is only worth about $500 with the camera. DJI is just so much better.
s
DJI Mavic Yep its the better Deal Way better
ADVERTISEMENTS