The new exclusive luxury phone from Gresso might get some heads turning with its $1,700 price tag, but it definitely won't be winning many fans with its specs sheet.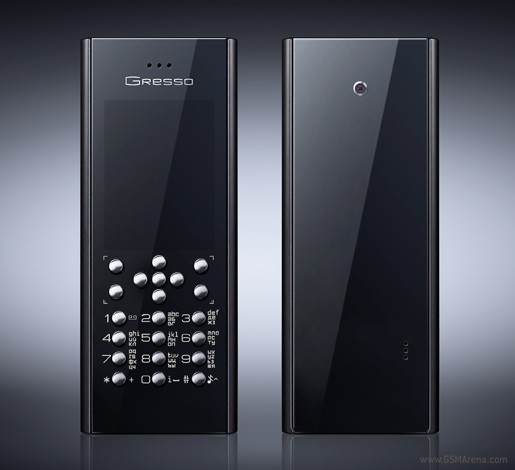 The Cruiser Air Black will be sporting a 2 inch, 240x320 pixel display capable of showing 256K colors, and 2MP camera alongside 30MB of onboard storage expandable via microSD slot (limited to 2 GB). The unit runs on Series S40, and works on a triple-band GSM network with class 32 GPRS and EDGE support.
No, we just checked the calendar too, and it's not 2005 again.
So what makes the device worth $1,700? Each device is crafted from a single piece of aluminum alloy, claimed to be highly durable yet extremely lightweight. Furthermore, the metal is hand-polished by a craftsman for several hours after milling, at which point it is anodized for additional protection.
The steel keys (also hand-polished) are surrounded by glossy front and back glass panels, which are tempered at 800°С for extra durability.
Essentially, the Cruiser Air Black is a piece of jewelry, that doubles as a featurephone. Gresso has also been kind enough to ensure that it's durable enough so if anyone makes fun of its meager specifications, you can club them to death with it.
M
It's Looking Good. As per looking I like this Phone. But I don't know about this phone functionalities.
C
you cant polish a turd.......but it appears you can roll it in glitter and charge 1700 haha
ADVERTISEMENTS