A few pointers
Writing about the latest phone each day has steeped us in the lingo and minutiae of smartphones, but not everyone is well-versed in the jargon. This page serves as a quick guide to the most important terms and features behind a modern smartphone.
We've reviewed many of the phones we recommend (we seek out mostly good and interesting phones) so you can dive into more detail about each handset.
Screen
The screen is the focus of how we interact with our phone, there are barely any hardware controls left. We want the biggest possible screen, without the phone getting huge. You can check the screen-to-body ratio that gives you an idea of how efficiently the phone designers used the available space.
Note that it's more important for the side bezels to be thin - wide phones are difficult to hold and operate single-handedly. Bezels above and below the screen make the phone taller, but that affects pocketability more than comfort of use.
The most common screens are LCDs, like your TV or your computer monitor. Watch out for the IPS label, these screens are usually higher quality and have wider viewing angles. "Viewing angle" refers to the how much you can tilt the screen before the color and contrast deteriorate beyond legibility.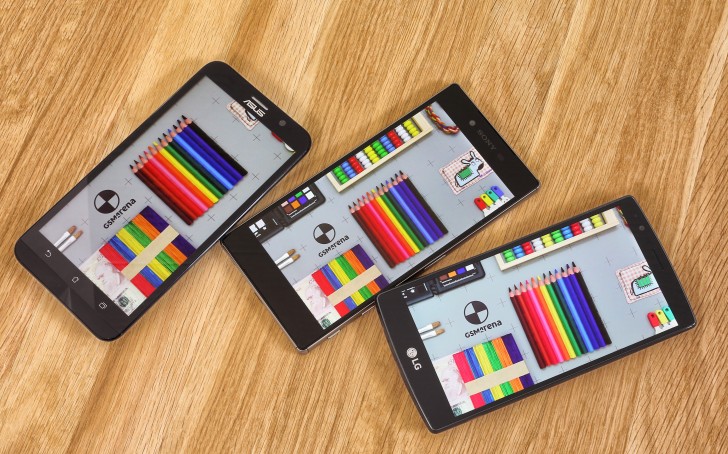 Contrast is also an important reading - it's the difference between the brightest white and the darkest black. Low-contrast screens make for a dull image, while high-contrast screens make images pop.
It also affects how legible the screen remains on a bright, sunny day. The reflectivity of the glass also affects legibility as glare can cover up the screen image. Our sunlight rating measures how legible the screen remains in practice: below 2 is poor legibility, 2-3 is average, above 3 is very good.
AMOLED screens work differently from LCDs. They can fully switch off a pixel, making it perfectly black. This makes for amazing contrast and usually better sunlight legibility. Some find AMOLED colors too saturated, but many companies offer several viewing profiles to adjust the saturation and white balance so you can set it up as you like.
Camera
Smartphones are slowly killing the point & shoot cameras, but even traditional phone cameras are changing. Many people decided that they would rather take photos of themselves rather than the scenery and selfies are all over social networks.
We've seen a number of selfie-centric phones - 5MP cameras are already pretty standard, but 8MP and even 13MP front-facers are available. Some of them even have their own LED flash (mostly single, some dual), which will help capture the moment on a night out.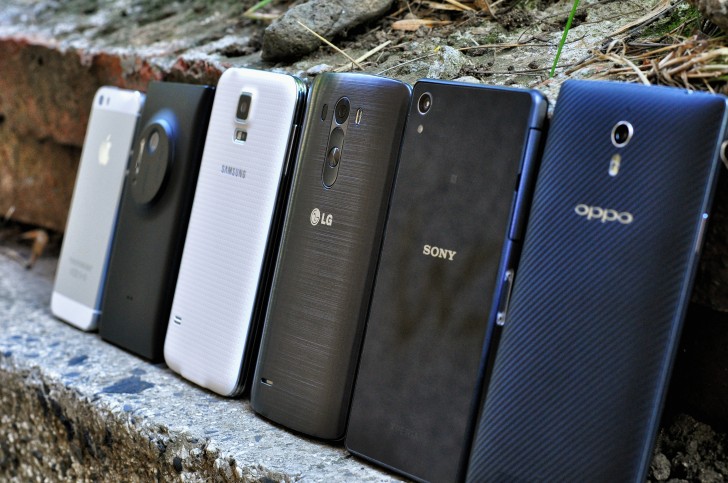 The rear cameras have also improved at a rapid pace. You can find phones with 720p HD video recording for under €100.
Of course, 4K or 2160p is all the rage these days.It captures a lot more detail (it works out to 8.3MP resolution, compared to 2.1MP for 1080p), but also requires much more storage - as much as three times more. If you have a 16GB phone with no microSD slot, you will need to regularly offload the videos.
Chipset & storage
We've listed the chipsets on the phones we recommend, but we don't expect you to know them by heart. Sure, you can Google them, but to make things easier we've listed three benchmark results - one for the CPU, one for the GPU and one for browsing performance.
The CPU bench is Basemark OS II 2.0, the GPU one is Basemark X (those are the benchmarks you can find on our specs pages). For the web test, we picked the general BrowserMark 2.1 bench.
Android phone makers like to brag about the number of processor cores, but what they often don't tell you is that those are often low-power cores. So it's not always as simple as "8 > 2," Apple's custom dual-core processor is much faster than an octa-core Cortex-A53 CPU.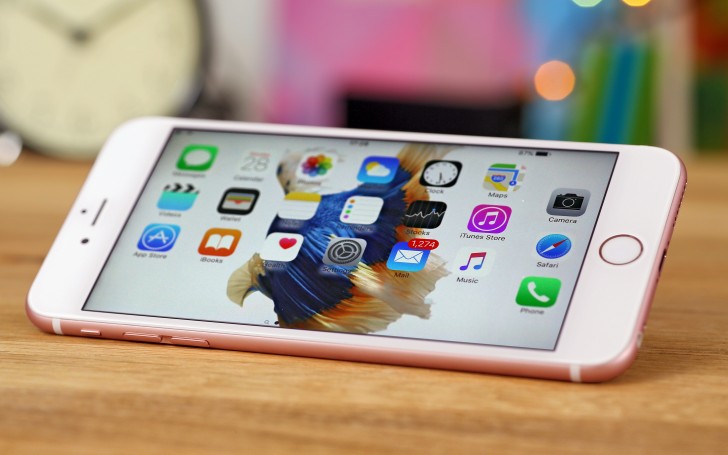 You shouldn't worry about the processor that much anyway, RAM and GPU can really be the deciders. For example, Snapdragon 615 has an octa-core processor and Adreno 405 GPU. It's a great midrange chipset, but it's asked to power some 1080p screens and the Adreno just doesn't cut it, it was meant for 720p screens.
As for RAM, 1GB is okay for the cheap devices, but the more RAM you have, the less often you'll app reloads you'll get as you multitask. The browser is also very memory intensive, older 1GB iPhones, for example, often have to reload tabs.
Then there's storage. The more the better, obviously, but beware of the labels. An 8GB phone can have as little as 5GB left available to you and part of that is for the installed apps. Losing 3GB is, unfortunately, one of the better deals - there are some 32GB phones that leave you only 25GB.
A microSD card can really relieve storage pressure, but Google's meddling with how Android handles external storage has gotten really annoying - unless the phone maker modified the software, you may not be able to delete files from the microSD card.
Battery
The second a smartphone runs out of power is the second it becomes an expensive paperweight. Battery capacity is like the chipset - if you get wowed by big numbers, you'll miss the all-important factor of efficiency.
We've listed the battery life results from our reviews where available. The first rating is an estimate of how long you can go between charges. Then the breakdowns show how long a phone will last in calls, web-browsing and video playback.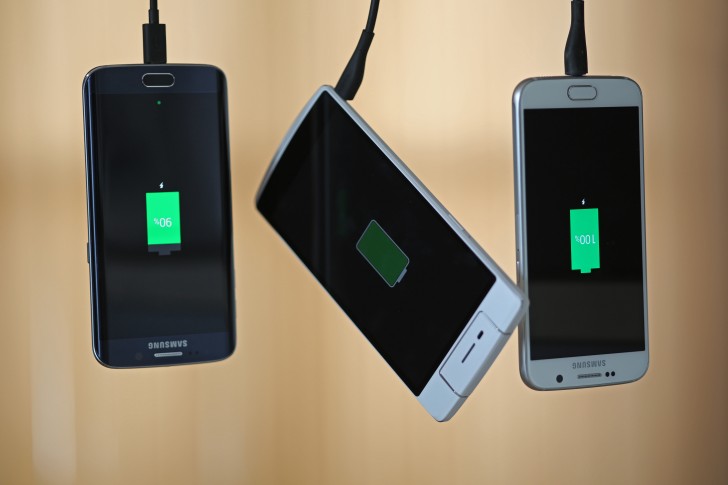 Generally you want at least 48 hours of endurance, since the real-life longevity of the battery drops with just about every app installed. Heavy users will want to aim for 72 hours and more.