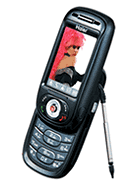 a
hi.i have m80. that s very good mobile.
but withot bluetooth.
but choice is yours. so each cell phone you buy i hope you used it with happy.
thank you.
good luck.
B
this is d900 samsung ahaha so funny...and also...feel sry for haier chinese company!
j
its a good fone to use i used it quality is good its stylish and also its very low price
j
this phone is a high-class slider... pls send me one if you dont want it.thanks
Total of 8 user reviews and opinions for Haier M80.