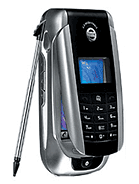 ?
ragesh, 22 Apr 2008there is a phone named nokia N70. which is better?Obviously nokia n70
but if u dont like smartphone then..
Almost all phones in nokia Nseries are smartphone including n95 but has higher version of OS in n95.
N70 OS IS USED IN N72
?
I love it. The TTS is perfect. The touchscreen is very good to use. This new technology will change the face of the world. I can covert the unit very fast also. So great.
b
guys out there!..stop blaming this phone..good to know it exist, sort of you can't afford this..exactly en now you all pretending to hate this gadget!..shame on you!
g
you guys, dont be so mean wiht this phone.....
for sure you cant afford to buy even n6600, haha!!!
s
haier n70
hard arried indecent epidemicro race 70

its unbeleiveable model why would this company go for mobile manufacture
F
What the HELL!!!!??? N70, haier? This is really not happening! Only Nokia has the Rights of having an N70, but this dull thingymebob, it's absolutley 100% rubbish! This is not happening. Someone please help me, I'm about to have an Heart Attack! This is seriously making fun out of my Precious Nokia N70!
N
well, Haier N70
good, but why cant it comes to me for free....
wat u say jack...hahahah
Total of 15 user reviews and opinions for Haier N70.
ADVERTISEMENTS