Camera
The Huawei P9 lite has a 13MP camera based on an average-sized 1/3" Sony sensor with 1.12µm pixels and a fairly bright f/2.0 lens. For comparison, the 12.3MP camera on the other P9 has bigger 1.25µm pixels, but a narrower f/2.2 lens. Obviously, there's no secondary B&W camera here.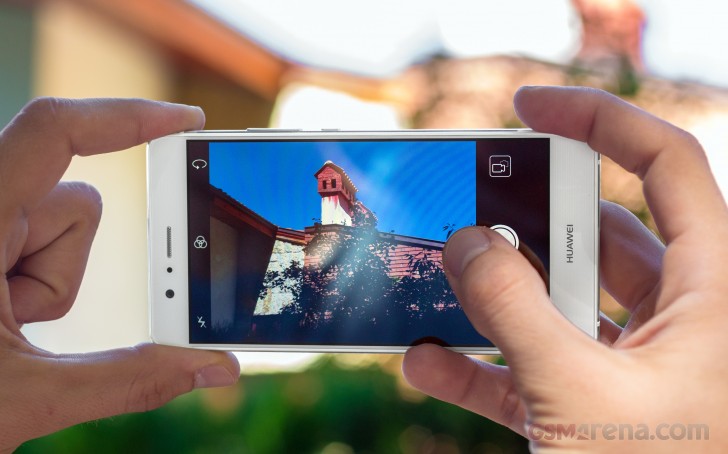 The camera UI is a custom Emotion job and will have you swiping up quite often - this brings up the mode selector, which has some rarely used options like Time-lapse, but also common ones like HDR.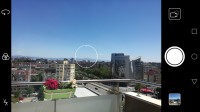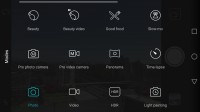 Emotion camera • Shooting modes
Despite its Lite label, this P9 brings manual controls for both stills and videos. You can adjust shutter speed, ISO, exposure compensation, white balance and metering mode. Focus has three modes - continuous (let the phone do the work), single (lock focus, change it only when the user taps) and manual focus. You're not completely without a paddle when the phone decides the image is too bright or too dark, it pops up a sun icon, which you can tap to restore all settings to auto.
A more advanced automatic focus system is also available - object tracking. You tap on something in the viewfinder and the P9 lite will track its movement and make sure it stays in focus.
A swipe down brings out the settings menu. You can enable grid and spirit level, a sound trigger shutter (either 'Cheese' or just when things get loud enough).
The volume rocker is configured as a shutter key, but it's also used to quickly launch the camera from a locked phone - just double-tap volume down.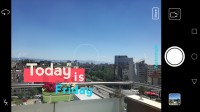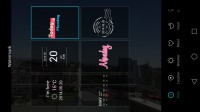 Baking time, weather or location info right into the photo
Recent flagships are moving back to 12MP cameras, but then there are plenty of average (or worse) 13MP cameras on mid-rangers in the market. Clearly, resolution isn't the main ingredient in quality, so it doesn't make sense to compare the 12.3MP camera on the P9 with the 13MP camera on the P9 lite.
It's not as sharp as the flagship camera, we didn't expect it to be. It is competitive in its segment, but there are a few premium mid-rangers that have fallen in price to P9 lite levels that outperform it.
Noise is relatively low and it and the noise reduction that hunts it isn't overeager. Still, there's softness in the images, especially in high complexity detail like foliage. White balance is on the cool side and colors are slightly oversaturated.
When the P9 lite camera hits its dynamic range limit, it tends to clip the highlights. With HDR mode enabled, you can recover highlights and get better detail in the shadows too. We just wish HDR was a toggle on the viewfinder instead of a separate mode.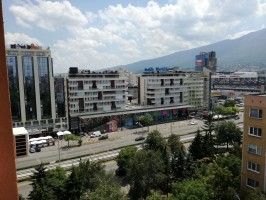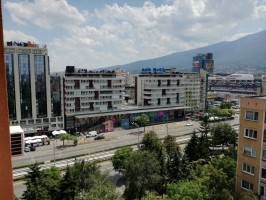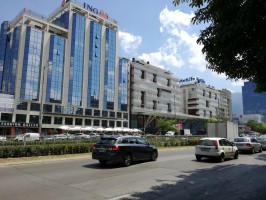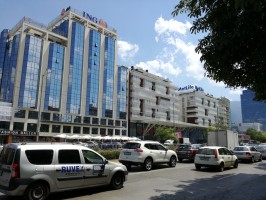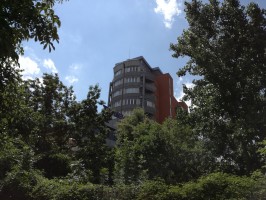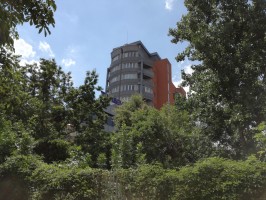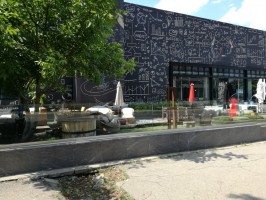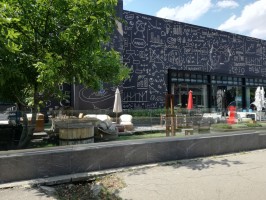 Huawei P9 lite: HDR off • HDR on
The selfie camera has a clever trick - it detects your face and puts it in a small square near the camera. This means you're looking the right way (and not just staring at your on-screen image as people naturally do) and you can still make sure you have the perfect expression.
Don't forget that you can use the fingerprint reader to snap a photo. You can snap panoramas with the selfie camera as well.
The Huawei P9 lite has an 8MP selfie camera with an f/2.0 aperture (the P9 has a darker f/2.4 aperture, take that). Selfies don't come out as detailed as the 8MP camera resolution may suggest. There's also plenty of noise which becomes apparent at 100% zoom. However, at reduced magnification, photos appear sharp and fairly rich in detail.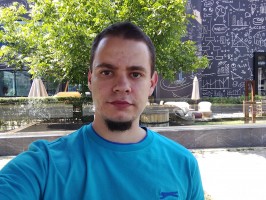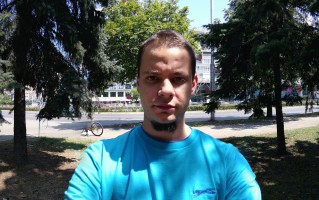 Huawei P9 lite selfie • Wide selfie
To capture a panorama, you just need to slowly sweep the phone from left to right. The resulting images are very high resolution (over 3,000px tall) and stitching is excellent.
Additional camera modes include Beauty (for both main and selfie cameras), Good food, Watermark (same as in the gallery), document scan, Light painting and all-focus.
All-focus mode is Huawei's version of photos that let you change the focal point after the fact. The phone takes a bit as it changes focus several times and takes a photo so you need to hold still. On the plus side, the results are much better than phones that take just two photos and use digital trickery to simulate refocusing. If you get close enough to your subject, you can get a nicely blurred background (or foreground, whichever you prefer).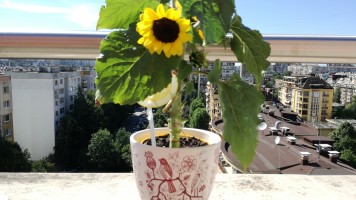 All-focus mode: focus on the plant • focus on the background
The Huawei P9 lite is nearly half the cost of the flagship P9, but we think it still pays to compare the image quality between the two. The difference in pixel size isn't that different after all.
Still, the Leica lens must have helped since P9 lite photos lack the sharpness of the dual camera on the P9. Low-light photos are noisier and softer too.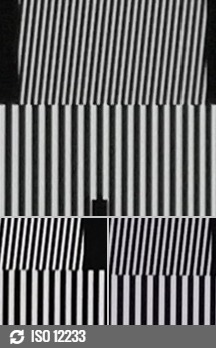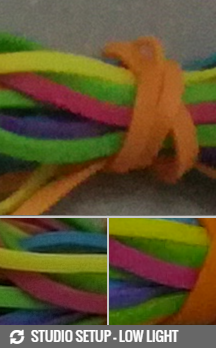 Huawei P9 lite vs. Huawei P9 in our Photo quality comparison tool
Video camera
The Huawei P9 lite can record 1080p videos at 30fps. There's no 1080p @ 60fps option like the flagship P9 has and neither phone can record 4K 2160p.
A Pro mode for the video camera is available, which allows you to adjust focus, exposure compensation, white balance and metering while recording. Digital image stabilization and focus tracking are also available.
Videos are recorded in MP4 files at 17Mbps resolution. Audio is captured at a good 192Kbps (48kHz) rate, in stereo of course.
The videos don't quite live up to the 1080p promise. The image isn't as sharp as some competing phones in this class. Colors are again slightly oversaturated and a bit on the cool side.
Audio sounds quite good and even wind noise isn't much of an issue (the video above was shot on a windy day).
Both the P9 and P9 lite shoot 1080p video maximum. Here, both P9s are closer in performance, but the P9 lite still lacks the sharpness of its flagship sibling. Even phones in its own price class manage better in good light, though the lite does well in low light.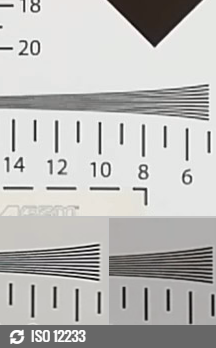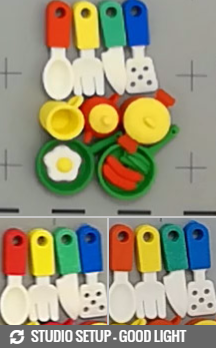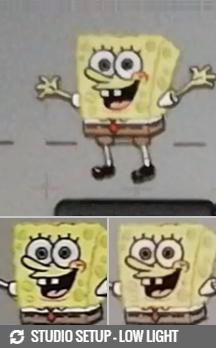 Huawei P9 lite vs. Huawei P9 in our Photo quality comparison tool
There's a slow-motion mode, at just 640 x 480px resolution at 120fps (the P9 does 720p @ 120fps).