Final words
The "diet" label usually comes with a warning: "does not replace an exercise routine." In similar fashion, the Huawei P9 lite has to do the work, it just can't cut back on the sugar and call it a day.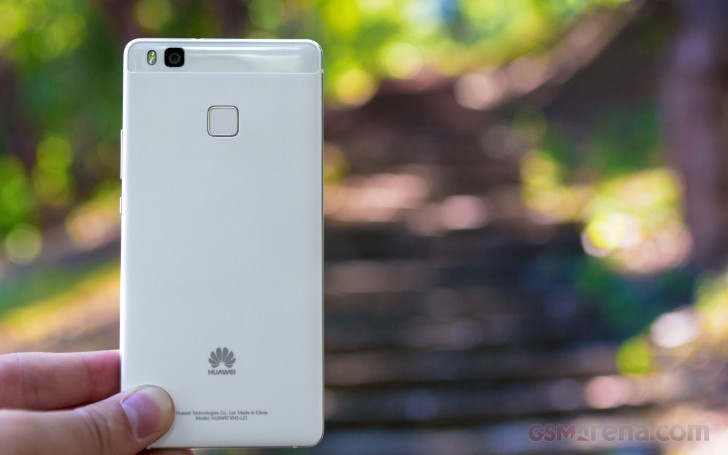 And it does deliver. It has a sweet display, the build quality, chipset and battery life proved quite tasty as well. The camera is good if not great while the software is an acquired taste, which some of you may already have.
Does Huawei have the new summer craze on its hands?
Huawei P9 lite key test findings
Aptly premium build quality; replacing the metal back with plastic doesn't hurt it much;
Excellent display - as good as the P9's and better than most similarly priced phones;
Great battery life, but achieved through heavy-handed management of background apps;
Up to date Android 6.0 Marshmallow, but heavily skinned and modified; we like the added user options, but sometimes the OS is too restraining (see again: managing background apps);
Above average performance from the Kirin 650 chipset; Still, we saw some slowdown when switching between heavy apps;
Excellent audio output quality through the 3.5mm audi jack, but it's on the quiet side;
Camera has excellent capabilities (if not a streamlined UI), but only average performance; better stills and video can be had elsewhere at this price point
Smartphone makers have a bad habit of making "lite" or "mini" versions that are semi-flagships at best, capitalizing on a name hyped up by millions of ad dollars without the matching hardware or software features.
The Huawei P9 lite is what it says on the tin - a cutback version of a flagship. Huawei removed just the right amount of awesome that the P9 lite doesn't eat into P9 sales without harming the premium experience. The result is one of the best 5" midrangers around.
While Huawei is gaining more ground in the western hemisphere, the software is eastern-style: no app drawer is the most recognizable feature, but the well-stuffed app package with heavily customized apps (and even system menus) is another.
If that's the style of phone you're after, Huawei's own Honor 5c could save you some money. Same screen, same chipset, same camera setup too. It's a slightly chunkier device, but you can lop off close to €100 from the price. And you still get Android 6.0 Marshmallow, while most of the others are on 5.1 Lollipop.
A more premium alternative is the Honor 7. Using a 5.2" IPS-NEO screen like the P9, it has an older but higher-end chipset (Kirin 935) and a 20MP camera with a large sensor.
Also from Huawei's stable is the P8. Not the P8lite, you can afford the flagship model. It has a metal body (yes, even the back), a flagship (if older) chipset, a 13MP camera with OIS and an 8MP selfie camera, High-Res audio and other premium goodies. The display is a top-notch 5.2" 1080p IPS NEO and a Marshmallow update is on the cards.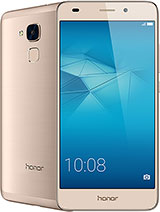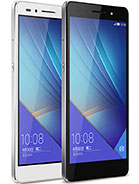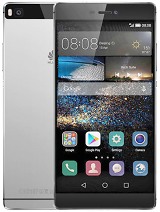 Huawei Honor 5c • Huawei Honor 7 • Huawei P8
Something like a Xiaomi Mi 4s is a more premium alternative. It has a slightly smaller screen, 5.0" 1080p, but is powered by a Snapdragon 808 (which has a much better GPU) and you get 3GB of RAM/64GB storage out of the box (with a hybrid dual-SIM slot if you need more). The camera is slightly better than the Huawei's but the battery life is marginally worse.
The Lenovo Vibe K5 Plus is even cheaper than the Honor 5c. You still get a metal phone with a 1080p screen (5", but still), a Snapdragon 616 chipset, a 13MP/1080p main camera and a 5MP selfie cam and a fairly good battery life too.
The metal-clad vivo X6S has a 5.2" Super AMOLED (1080p resolution) and runs a Funtouch-modified Android 5.1 Lollipop on a Snapdragon 652, the mid-range chipset to have. A 13MP/1080p main camera and 8MP/1080p selfie camera, plus 32-bit/192kHz audio make this an attractive option (battery is small, though, at 2,400mAh).
If it's the hardware specs that attracted you to the Huawei P9 lite, you should check out the Nexus 5X by LG. Sure, it doesn't have a metal shell, but the software is the complete antithesis of Huawei's - pure, stock Android.
With the Nexus 5X you get the Snapdragon 808 chipset for that GPU speed and 4K 2160p video. The camera is particularly great, especially the low-light performance, which can challenge flagships. Storage may be an issue, though, without a microSD slot and with a maximum of only 32GB (16GB base).
A sort of a middle ground is the Samsung Galaxy A5 (2016). Samsung fiddled with the software (5.1 Lollipop for now, should get 6.0 later), but you get a metal phone with a 5.2" 1080p Super AMOLED (with less accurate colors than we're used to from sAMOLED). The 13MP camera boasts OIS and 1080p video, both it and the 5MP selfie cam have bright f/1.9 apertures. Battery life is better than what the P9 lite has to offer, and much better than the Nexus 5X as well.
The HTC One A9 is a One 10 lite of sorts (actually, it came first). All-metal HTCs have always been a mark for quality and this one has a very good (if a bit dim) AMOLED screen - 5" big, 1080p in resolution. Its 13MP camera has OIS, while the selfie cam houses a 1st gen UltraPixel sensor with large pixels. Battery life isn't stellar, but you get a pretty sleek Android 6.0 Marshmallow with a moderate amount of HTC stuff.
The Sony Xperia XA is the narrowest phone with a 5" screen yet. Yes, it's a bit smaller than P9 lite's screen and it has 720p resolution, but it's bright and offers high contrast (though not the color accuracy of higher-end Sony displays). It runs Android 6.0 Marshmallow (with few changes, mostly Sony multimedia apps) on a slightly faster chipset.
You get a good 13MP Sony camera with 1080p video and an 8MP selfie cam with autofocus (a rare feature). What the Xperia XA gains in image quality, it loses in battery life (the 2,300mAh battery scored only a 40h endurance rating).
While Western makers want to expand eastwards, makers like Huawei are contributing to an increasing traffic in the opposite direction. The partnership with Leica proved quite the attention-grabber for the P9 and while that hasn't rubbed off on the P9 lite in any way, the smartphone is great as more affordable version of the flagship.
Flagship smartphones will always have the appeal of a status symbol but the more practical users might find a viable alternative in premium midrangers, as long as they deliver quality while saving you money along with some perhaps unneeded features. The Huawei P9 lite has you covered on both accounts.