Once you put something online, you can hardly ever delete it. We just stumbled upon the Samsung Corby II while digging through Google's cache of an official Samsung website. Yeah, that's part of the job too.
We were trying to dig up some info on Samsung's current lineup when we spotted something we hadn't seen before - the Samsung S3850 Corby II. There are two regional variants S3850L and S3853, but we can't tell the difference yet.
The browser info doesn't give away much, but it does report the browser as Dolphin and lists MIDP 2.1 and CLDC 1.1 (technical speak for Mobile Java a.k.a. J2ME), which leads us to believe that the Samsung S3850 Corby II runs Samsung's feature phone OS with TouchWiz.
It's most likely not Bada as its browser doesn't report MIDP/CLDC.
We got to measure the screen aspect ratio of the Samsung Corby II and it turned out purely 4:3 suggesting QVGA resolution much like the original Corby. Then again, the photos of some of the other phones are scaled wrong so the screen aspect ratio in the case of the Corby II might be wrong.
We'll keep an eye out for more info on the Corby II - the original was quite popular and sold 3 million in only several months so it's interesting to see the successor.
You'll see the cached page lists several other yet unannounced phones, but they are low-end and certainly are not as interesting. They are the Nari E2230 (Russia-only) and Caruso E2330.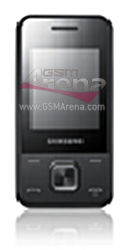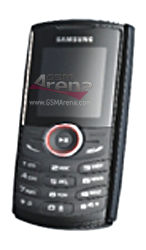 Samsung E2330 Caruso • Samsung Nari E2230
The original page is gone, but you can view it here from Google Cache.
V
This is a Good for Students
k
It looks like Nokia's C7. :| but i hope it's a great(not lagger) phone. :D
c
it löoks like the Galaxy Mini's twin brother.. hahaha, like the corby and Galaxy 5.. :)
ADVERTISEMENTS