The HDMI forum has published the specs for version 2.1 and give gamers and multimedia perfectionists everything they could ever want for years to come. Many, many years.
4K, 8K and even 10K video streams can be pushed up to 120fps (with the new Display Stream Compression). Without compression, the maximum is 8K/60 and 4K/120. It will be a long while before broadcast TV (even movie studios) adopt 8K, but these will be awesome for VR gaming... though they'll require beastly GPUs.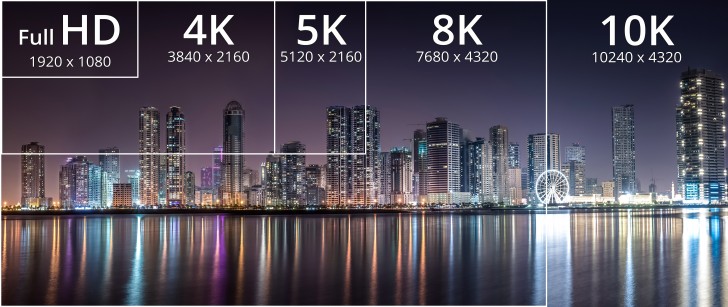 Another cool feature for gamers is Variable Refresh Rate – think AMD FreeSync or Nvidia G-Sync. Quick Frame Transport promises to reduce latency, important for fast-pace games and VR.
Then there's Dynamic HDR, which will deliver video at its "ideal values" for contrast and color gamut. 10, 12 and 16-bit color is possible and you can use 4:4:4 chroma sampling. The cable has a raw bandwidth of 48Gbps, more than 4 times what HDMI 1.4 offers!

The HDMI 2.1 Compliance Test Specification will come out before the end of 2018, so don't expect hardware anytime soon.
E
You will be capable of running content in 10k with GTX4080, 32GB RAM for 700 bucks, just wait and see.
D
"10k? How stupid, we are already struggling to run 4k let alone anything better." I have been using a 4K monitor with Windows XP for a new years now. I have never had any issues. It is runnign at 30Hz, but I don't notice anything. The graphics c...
D
" I even don't experience the 4K display then it now coming the 8K and 10K display" They are merely defining the standard in readyness for future products. 4K is really really good!!