A long list of Samsung devices eligible for Android 10 update has surfaced online. We are not sure of the authenticity of the source but it looks promising.
Pretty much all 2019 Samsung devices are going to get the latest installment of Android, including the low-end and mid-range Galaxy M and A-series.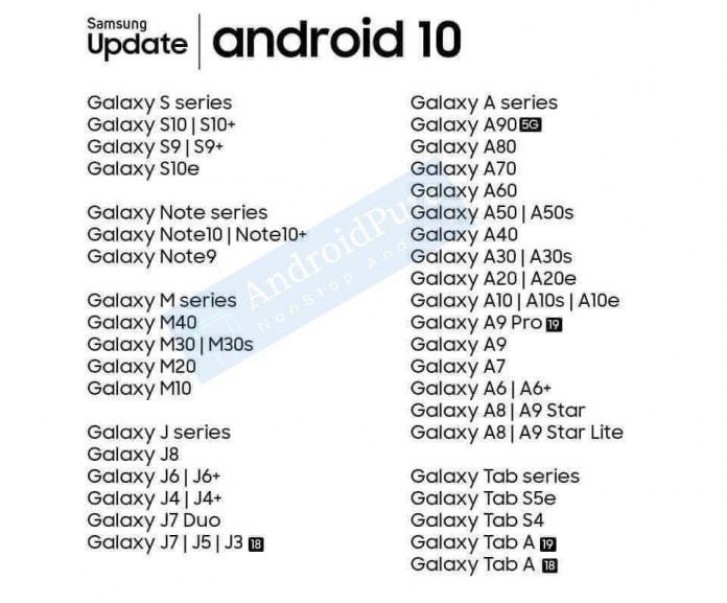 Last year's Galaxy S9-series and the Galaxy Note9 are on the list too - no surprises here but the S8 family and the Note8 seemingly didn't make the cut. Then again Samsung typically promises two-years of major Android version updates so it was probably to be expected.
Unfortunately, the list doesn't say anything about time frames so we are yet to see Samsung's official statement on the matter. Naturally, the flagships will be a priority for Samsung's developers team but we hope we won't have to wait too long for the Galaxy M and A-series.
S
Wil the samsung A2 core recieve the android 10 go
M
Difference is lg is cheaper we are paying 1000 dollars for a phone that's supported for 2 years
G
Policy is policy, but Galaxy A8 not getting the update, while some lower end phone from almost the same period of the release year get it, is like spitting the users in the face.
ADVERTISEMENTS