Samsung announced the Galaxy S10 family yesterday with updated internals, HDR10+ Infinty-O displays and unltrasonic fingerprint readers. Those are good and all, but the S-series have long been among the best cameraphones on the market, and this year they've become even more versatile.
What we're getting on the Galaxy S10 and S10+ is a flagship-grade triple camera setup spearheaded by the tried and tested 12MP primary module with dual pixel autofocus and stabilized dual aperture lens, flanked by telephoto and ultra-wide cameras. The telephoto unit is again carried over from the previous model - a 12MP sensor behind an optically stabilized lens with an f/2.4 aperture and a 52mm equivalent focal length.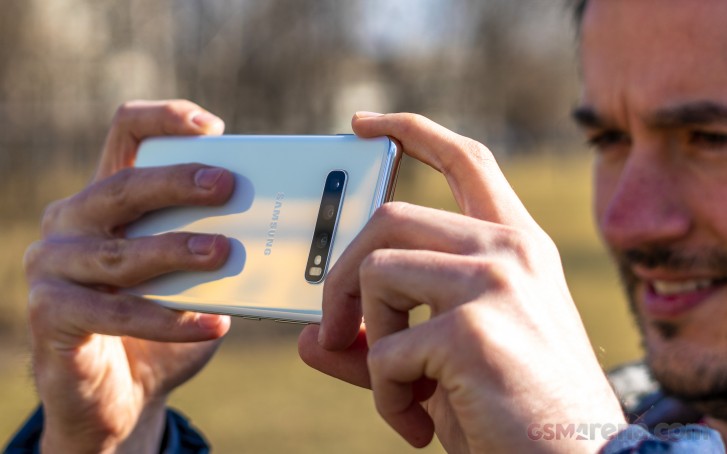 The ultra-wide is an all-new 16MP shooter with a 123-degree field of view that's different from the one of the A7/A9 models. It's fixed focus, and while that's fairly common among smartphone ultra-wides, it still means the one on the Huawei Mate 20 Pro remains unmatched on paper - 20MP of resolution plus autofocus.
There are differences on the front, though as Samsung's drawn a line between the S10 and S10+ - only the Plus is equipped with a second selfie module. That would be an 8MP depth-only camera, however, and not a standalone camera like, for example, the ultra wide selfie shooter you'd get on a Google Pixel 3. Now, the 10MP main selfie module is still pretty impressive as it can record 4K video, it's just that if you want selfies with better depth detection, you'd want the secondary module of the Plus.
The camera app is a slightly tweaked version of the one we've been getting on recent Samsungs. Under the hood, Scene optimizer can now recognize 10 more types of shooting scenarios in addition to the previous 20 (yay!). On the surface, there's a 'Best shot' smart composition guide that will try to assist you in picking the right framing based or magic and/or AI - it'll even take the photo for you once you align the shot the way it thinks you should.
And now that we have a Galaxy S10+ at the office and we're starting the usual review process. We figured we'd give you a taste of the camera performance so you have something to do as we go about our routine. We're starting out with some daylight shots from the ultra-wide camera - it is the one we've all been waiting for.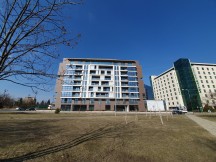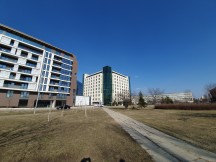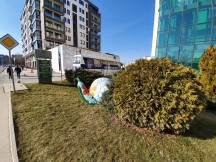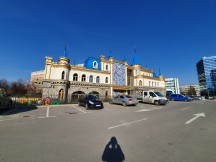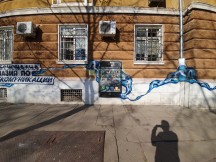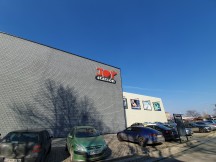 Galaxy S10+ ultra wide angle camera samples
Moving on through the focal lengths, the main cam delivers a field of view equivalent to a 26mm lens - that would be the standard smartphone FOV. Here are some early samples.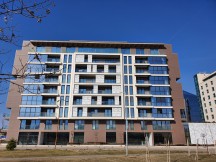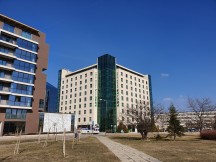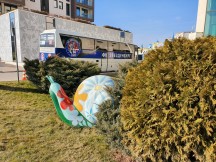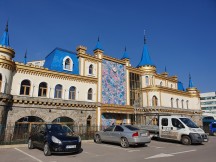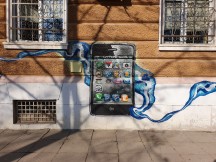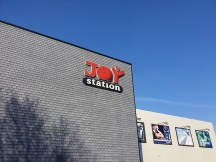 Galaxy S10+ main camera samples
Next comes the telephoto camera with a 52mm equivalent focal length bringing distant objects closer.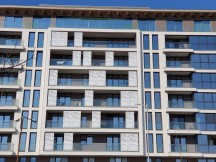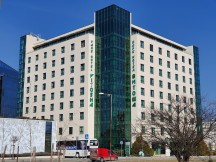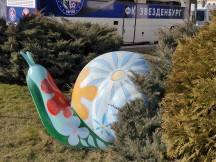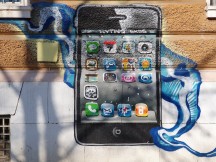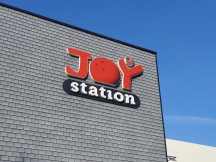 Galaxy S10+ telephoto camera samples
One of the major changes we're observing this year is that the Galaxy S10+ captures its portraits with the main cam, as opposed to its telephoto. We've been through this a million times, but let's say it again - that means having to be somewhat uncomfortably close to your subject and not using the most flattering focal length, but also getting higher image quality, particularly in low light. Here's a portrait of a person and one of a trash can.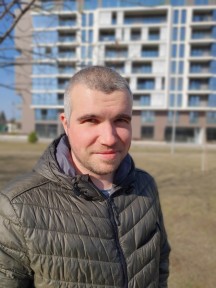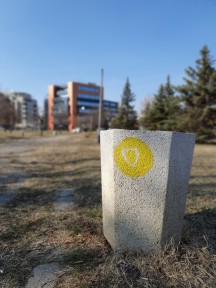 Portrait mode (Live focus) samples
The selfie camera of the Galaxy S10+ offers you an odd choice between a wide mode and a not so wide mode. It's a bit misleading, because the wide one actually uses the entirety of the sensor and produces 10MP selfies, while the tighter one simply crops the center and you end up with 6.5MP images.
Here are a couple of regular selfies, followed by the scenes captured in Live focus mode.
A key feature that was pointed out in the press materials is Super Steady recording. It's a separate setting from the Image stabilization and it defaults to 1080p. Suggested use cases were 'dancing in the middle of an amazing concert or trying to record every detail of a bumpy bike ride', neither of which we felt like doing. Here's a comparison between a 1080p Super Steady clip and a regular stabilized 2160p one taken while walking in the park.
That's all the camera samples we have for now, but more will follow with the detailed review, so stay tuned. In the meantime, feel free to check out our early impressions here.
Y
It is not on by default in my phone and, as far as I remember, 60 fps does not use OIS. Which is really weird in my opinion. I could be wrong, though, since I don't record videos.
?
Buy a poco ,better than this
D
I am so impressed with IQ of wide angle and tele of S10+ considering scaling down the image to 70%. At 70% scale, the image is very useful which is ready to leave DSLR at some points if I am not critical with details observation.