Here are some hands-on shots of the Bronze Pink Sony Xperia XZ Premium
A few days ago Sony announced the third color version for its upcoming flagship smartphone, the Xperia XZ Premium. It's called Bronze Pink, and after seeing the official press renders we assumed that was just Sony's way of saying "pink gold". But it turns out that there's more to the story.
We handled an Xperia XZ Premium in Bronze Pink at the European launch event for the device, which took place in Lisbon. And we have to say, depending on how the light falls on it, this color version can certainly give some hints of "bronze" alongside the obvious pink. This is especially true of the frame and the ring around the camera. Take a look for yourself (click the thumbnails below for a full-size gallery).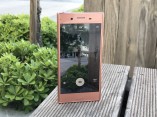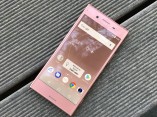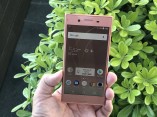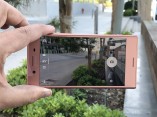 Sony Xperia XZ Premium Bronze Pink hands-on
If you're in a very well-lit environment (such as a sunny day in Lisbon, for example), you might find it quite hard to notice the Sony and Xperia logos on the phone.
The back is still very mirrory, but decidedly less so than the Luminous Chrome version of the XZ Premium, which can be mistaken for an actual mirror anytime.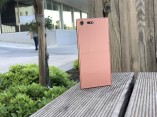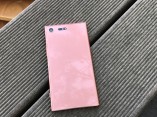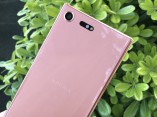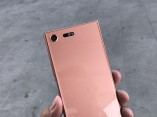 More live images of the Bronze Pink Xperia XZ Premium
All in all, the Bronze Pink Xperia XZ Premium can certainly be an acquired taste, but the same could arguably have been said of the first gold-hued smartphones years back, and now those are pretty much a standard. Who knows, in the future we may look back at this as one of the first devices of a new kind - in terms of coloring, of course, since that obviously isn't true for its bezels.
The XZ Premium goes up for pre-order in Europe next week for €749 to €769, depending on market. That makes it at least €30 cheaper than the Samsung Galaxy S8, and €130 less than the S8+, so it could be the handset of choice for those who aren't impressed with Samsung's "infinity" displays.
?
Most people like android than IOS, you can see the Android smartphone sale is more than iPhone.
?
Great mother's day present 2017!!!
D
see the trollish words heh !! just for record dude sony make lot of lot profit this year LOL just check news on here ! best smartphone of q3 2016 was xz ! plus then bezels are make device batter and had great controll on the device i say before ! an...