Here Maps for iOS now supports 3D Touch, comes with better usability features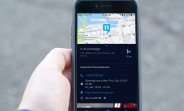 The Here Maps app for iOS has received a pretty consistent update today. First off, 3D Touch is now supported, which means that if you own an iPhone 6s or iPhone 6s Plus and apply pressure onto the Here Maps icon on your home screen you'll get the option to navigate to your home.
Next up are a couple of features that we're amazed took this long to arrive. On the map, you can now tap place icons for stores, sights, and transit stations. Yes, seriously, this hasn't been available so far. Once you do tap on those, you'll obviously get more details about each - things such as opening hours, phone numbers, and official websites. And for some places you'll even see reviews from TripAdvisor or other sources.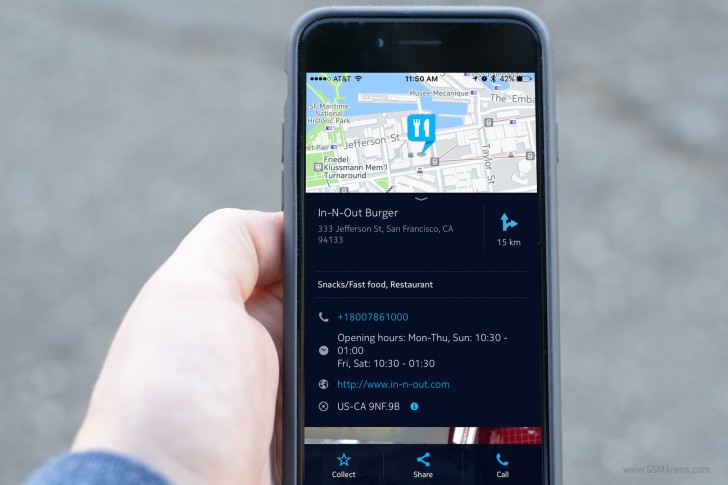 You can also tap anywhere on the map, and once you do a menu of shortcuts will appear. These will let you get directions, start turn-by-turn navigation, collect the place, or share the location. The exact address of the spot you tapped will be displayed at the top of your screen.
Finally, you're now able to save your home address and then simply tap on the Home icon in the top-right part of the app at any time in order to receive instructions on how to get there quickly.
The new version of the app is already available in the iTunes App Store for iOS.
?
my dear, 3d touch is hard press and not long press...if it were long press then it would have been a software feature...but its a hardware feature, the screen is specially made that way to detect how hard you pressing the screen..
M
i highly doubt you've ever used an iphone before. Just so that you don't look like a fool in the future, a long press of an icon on the iphone makes all icons wiggle and you can then move or delete apps, it has been like that since the start of iphon...
?
False. For now it is quite similar, but there are various sensitivity levels to 3D Touch, what's the long touch equivalent, hold for 30 seconds? lol