The MWC 2011 is just around the corner and we decided make a scoop of all the leaks we saw in the recent weeks. We organized the rumored info into one hopefully definitive laundry list of phones and tablets that should make an appearance at this year's MWC expo.
MWC 2011 will be off to an early start with Nokia, Samsung and Sony Ericsson holding press events at one and the same time on Sunday evening.
We'll be live blogging from all three locations simultaneously. That's our first live blogging attempt and we'll be using smartphones to do all the imaging and publishing, so things may or may not go terribly wrong. We hope you'll be around to check out how it goes. You will find the links to our three live blogs here at our homepage on Sunday.
Nokia
When: Sunday, 13 February, 5:30PM GMT
The Finnish company made a huge announcement today - they will be focusing on Windows Phone 7 from now on. We doubt they will have any products to show this MWC, it's too early for that.
Instead, we should see some Series 40 and Symbian devices. Nokia did confirm that they will launch a MeeGo device this year so may be we'll see its debut come Sunday. Perhaps it will be the Nokia N9? Or may be not?
The QWERTY bar Nokia E6-00 and Nokia X7-00 will most likely make an appearance. The X7-00 was supposed to enter AT&T's lineup, but those plans were canceled, though it may see a European launch after all.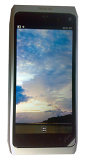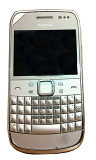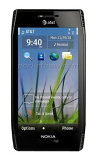 Nokia N9 • Nokia E6-00 • Nokia X7-00
Samsung
When: Sunday, 13 February, at 6:00PM GMT
Samsung will announce the Galaxy S2 for sure - all those teasers promised so. We also saw some leaked specs of the S2 today.
A leaked teaser video of the Samsung Galaxy Tab 2 make us believe we'll be playing with a new tablet from Samsung too.
The Samsung Corby II would likely be announced too, if you're keeping score.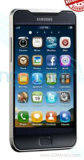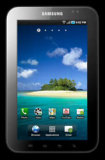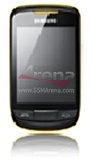 Samsung Galaxy S2 • Samsung Galaxy Tab 2 • Samsung Corby II
Sony Ericsson
When: Sunday, 13 February, 6:00PM GMT
We practically know what cards Sony Ericsson is holding this MWC. The Sony Ericsson XPERIA Play leaked and was previewed so many times that when the official announcement came no one was surprised. We also expect Sony Ericsson to talk about their plans to bring PlayStation gaming to Android (it's one of the strongest cards their holding).
The Sony Ericsson Neo (previously Halon) also leaked all over the web, it was previewed, shown off on video and we even saw camera samples so it's the industry second worst kept secret (XPERIA Play being the first).
We've also seen pics of an XPERIA X10 mini pro successor (called XPERIA Duo) floating around too, but that one is uncharacteristically covert.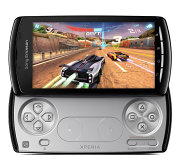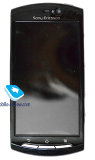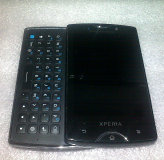 Sony Ericsson XPERIA Play • XPERIA Neo • XPERIA Duo
HTC
When:Tuesday, 15 February, 8:30AM GMT
HTC were hardly any better at keeping their stuff a secret. Just today we saw HTC Desire HD2, Desire 2 and Wildfire 2 leak.
The Wildfire 2 starred in a leaked commercial, while the Desire 2 showed up on some inventory lists. Live shots of the HTC Saga appeared but sources say it's just a codename for the Desire 2.
Half a dozen droids leaked in late January and while they are probably today's droids plus three Chinese phones, they were accompanied by an HTC Smart successor.
HTC will be showing a tablet too, the HTC Flyer (or Scribe maybe). They've been talking it up since April, it's high time they show us what they've been working on all this time.
We wonder if even HTC remembers of the Fiesta and Paradise. The HTC Paradise was like a QWERTY-packing Aria bound for AT&T.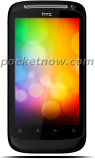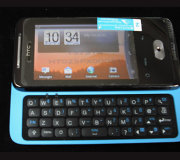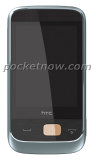 HTC Desire 2 • HTC Paradise • HTC Smart successor
LG
When: Monday, 14 February, 10:00AM GMT
LG will be doing a strong Android push with some very interesting devices. The LG Optimus 3D appeared in a couple of videos - its claim to fame is the stereoscopic 3D screen and camera. Technically, the Optimus 3D is official but we know very little about it. Today LG teased us with a second video too.
Stereoscopic 3D is also a big part of the LG Optimus Pad too. Also known as the G-Slate, it's already official for T-Mobile USA, but we should see a non-US version too.
The artistically inclined should enjoy the Keith Haring LG Optimus Black, which will grace the LG pavilion.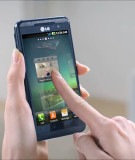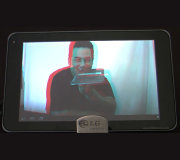 LG Optimus 3D • LG Optimus Pad
Motorola
When: N/A
Motorola pretty much announced what they had at CES. It turns out they don;t have any rumored new phones yet.
So we have no idea what they might come up with - either Motorola is really good at keeping secrets or everything they had is already out in the field. They haven't even announced a press event, so chances are they won't be showing any intriguing (besides the already announced Motorola Atrix).
Others
Now we don't expect any other major announcements but we'll surely see HP exhibition area to hopefully check out the just announced HP Pre 3 and HP Veer. Perhaps we'll even get to play with the HP Touchpad.
BlackBerry doesn't have a set event date too and we don't expect them to announce anything new since their new Storm phones should come in the second half of the year.
Viewsonic is holding a press event on Monday at 10 GMT (coinciding with LG press event). Following their today's announcement, they are obviously getting into the smartphone business too. Sigh!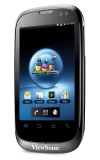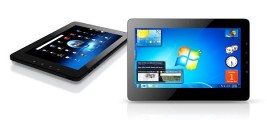 ViewSonic V350 • ViewPad 10Pro
We haven't heard anything from Acer and Asus recently too, but hopefully they will have a new phone or two on display. We have this beauty in our Rumor mill section .
Huawei should present a smartphone and a tablet, too.
We bet ZTE won't be far behind. Usually Alcatel calls by too though we've hardly heard anything from them in 2010.
Enough said, don't forget to follow the live blogs from the Sunday evening events. We'll also be posting news, specifications and hands-on impressions from all press conference - it will be a wild week!
n
i am a motofanatic. and im dying for an atrix!
?
i want a viewsonic v350 now plz
ADVERTISEMENTS