Here's what Samsung will call its Galaxy A series smartphones next year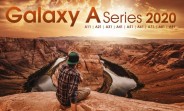 As you probably know, Samsung has chosen to revamp the naming scheme of its most premium mid-range roster of smartphones, the A series, this year. Gone are the A + one number designations, now we have the A10, A20, A30, A40, A50, A60, A70, A80, and some derivatives as well - A10e, for example, because apparently the company ran out of digits at some point.
If you were wondering what would happen to these devices' successors when they hit, when it comes to naming, we now know. That's because Samsung has already filed for nine trademarks for upcoming smartphones in the A series at the European Union Intellectual Property Office.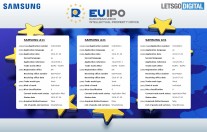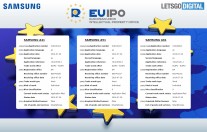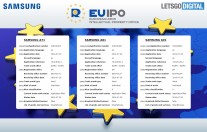 Samsung's EUIPO trademark filings for the next Galaxy A range
The devices are, rather unsurprisingly, going to be called A11, A21, A31, A41, A51, A61, A71, A81, and A91. So it looks like Samsung is going with Nokia's naming scheme, but without the dots. Less geeky that way (since HMD Global seems to be a fan of software versioning), still pretty logical.
So if you thought it's going to be A100, A200 and so on next year, we're sorry to disappoint. A + two numbers is here to stay, for this round at least.
Via (in Dutch)
B
What about exchange A to Z.. z10 z20 z30 and etc. But who cares anayway
D
Nah, Samsung are doing it right for once.
D
It should be A100 A200 A900 etc And every year they should add one more zero just for fun.
ADVERTISEMENT