Essential has promised to hold bi-weekly Reddit AMA sessions where fans and customers alike can share their feedback on anything surrounding the Essential PH-1. It's a great way for the company to engage with customers and make them feel that their concerns are important.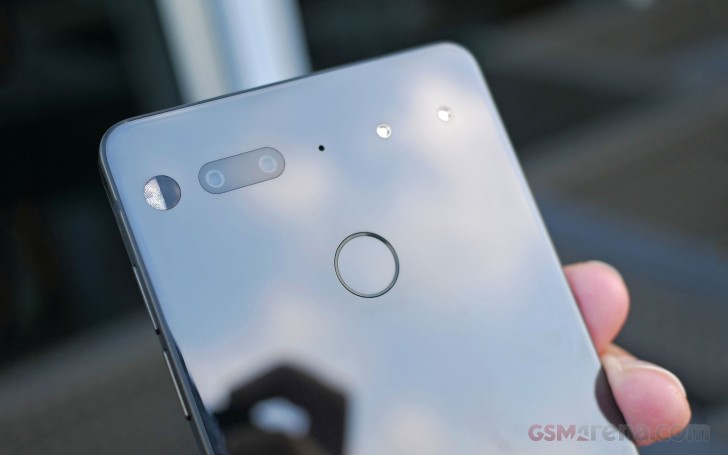 Coincidentally, today is also the day that Essential has launched the Android Oreo beta for the PH-1. This week's AMA was hosted by Rebecca (VP of Software), Marcus (Software Program Manager), and Sean (Quality Engineer). Today's AMA addressed the following ongoing concerns among Essential customers:
Regarding the RF and intermittent signal issues: These issues seem to arise from "having advanced network features enabled on accounts that don't support them." Essential will look into this at a carrier/device level and also mentions that Oreo will bring lots of modem fixes and that the issue will be hard to address all at once as there are many variables at play including Wi-Fi to LTE handoff - which will be looked at as well.
Regarding excessive camera compression and portrait mode: Essential is currently testing new builds with decreased image compressing (to yield better quality photos - this is coming "very soon". Portrait mode is in development and making progress. The goal is to release this feature before the Holiday season. It will be updated via the Play Store so it may come before or after the Oreo release.
Essential acknowledges a scrolling issue that many are reporting. "This is a top concern for us and [we] are exploring all available avenues to improve".
Essential is working to improve an issue of inaccurate screen input when trying to answer a phone call. Users report that they cannot answer a call on the first swipe. Essential suggests you try to swipe from the middle of the screen rather than right on the "answer" icon. This will be fixed in a future SW update.
Regarding an issue where Sprint devices lose or heavily delay SMS messages from arriving: Essential is working with Sprint to determine whether the issue is with Sprint, Essential, or both. They assure this is a top priority for the Software team.
Public Oreo update is expected to arrive by the end of the year as the team closely watches Beta tester feedback. If all goes well, this would be the only Oreo Beta build the company releases until the Public Oreo build. Otherwise, if it has to release a second Beta built, it will.
Android Auto issues with 2017 Hyundai cars will be addressed in Oreo. If it can be fixed on Essential's end, it will be done. Otherwise, the company would have to dig deeper and work with Hyundai to find out what's wrong.
Some users have reported that the notification LED no longer shows charging status. Essential is working on it.
The Essential Easter egg was removed from the settings, but Essential says we'll be seeing it again in a future build.
Android 8.1 is absolutely planned for the PH-1.
AptX support is coming, the phone has the hardware for it, but business and paperwork are in the way of making it a reality.
Essential's software team is hard at work with all the aforementioned issues that were addressed. The Oreo public release is expected to arrive by the end of the year.
V
What about issue making it 200 dollar device before Christmas? :)
D
i like how some ppl like you think they are entitled to get all they want.
A
Yo GSM Arena Team, you forgot to mention what they had to say about the screen jitter issues.