MWC 2015 is now behind us, but that doesn't mean all is calm in the tech world. Apple might have skipped the Barcelona venue, but the tech giant has an event prepared for next Monday - March 9. It is entitled "Spring Forward" and will begin at precisely 10 a.m. PDT. It will be live-streamed on Apple's website, but, as usual, only for OSX and iOS devices.
The event is most likely going to be centered around the Apple Watch, the company's highly-anticipated smartwatch. The watch is said to offer a set of premium materials and color choices, so a large part of the presentation will most likely be devoted to customization. Options range from rubber and a simple glass finish, through leather and steel straps and a sapphire glass, all the way up to gold, for the most extravagant users.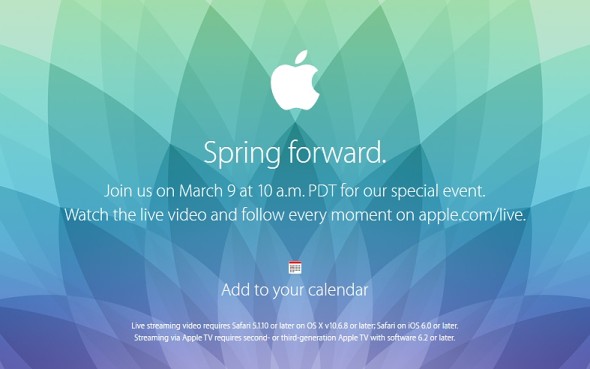 Another key topic at the presentation will surely be the device's functionality. Apple has decided on a feature-rich approach for its first wearable, as opposed to Android Wear devices, which aim to be more of a convenient side assistant.
Keeping this in mind, we are most likely going to see a large number of applications on the Watch that duplicate existing phone features, much like with the Samsung Gear S, but also dedicated new Watch experiences as well.
This is surely going to be a huge selling point and we have no doubt that a large portion of Monday's presentation will be devoted to what applications the wearable is going to offer at launch and also what can be achieved using the company's WatchKit.
Apple has invested a lot of effort in its future wearable ecosystem and developers have been actively participating along the way. Some estimates even claim that the Apple Watch will have as much as 100 000 apps at launch, but we'll just have to wait and see about that.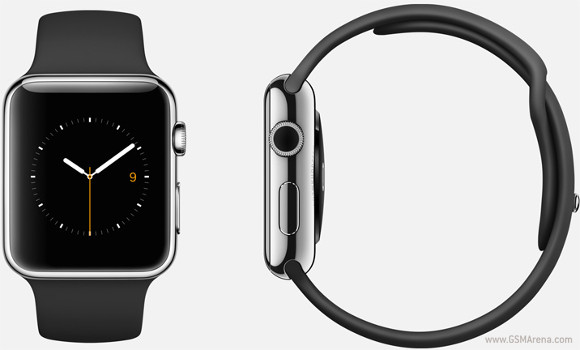 Besides the Apple Watch, however, there have also been a few other rumors floating around, regarding what the Cupertino giant might bring to the show on Monday. One prevailing speculation is that a new 12-inch MacBook Air with Retina display is going to make the rounds on March 9. While this is not entirely in tune with previous release schedules it is very plausible, considering all the recent hype.
Rumors also speculate that it will be joined by another 12-inch device, only this time it's a tablet. The 12-ich iPad Pro first popped up in the rumor mill in January and has been widely discussed since. The attention it generated was so great, that fans even produced gorgeous 3D renders of the alleged device.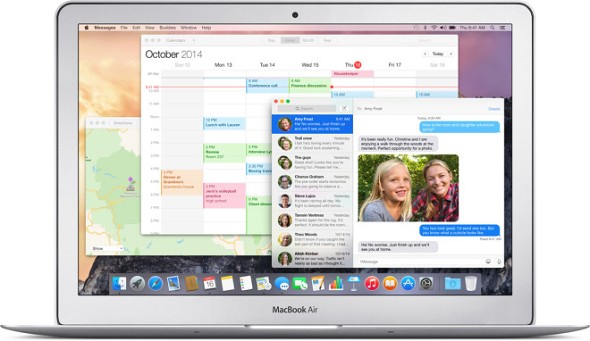 Another thing that is a lot more likely to make an appearance this Monday is the new version of iOS - 8.2. It has been in development for quite some time now and 5 beta versions have already seeded to developers. Seeing how the main features in brings to the table revolve around expanding the fitness tracking functionality and the compatibility with the Apple Watch, it is more than likely that it will be officially start seeding to end users come Monday.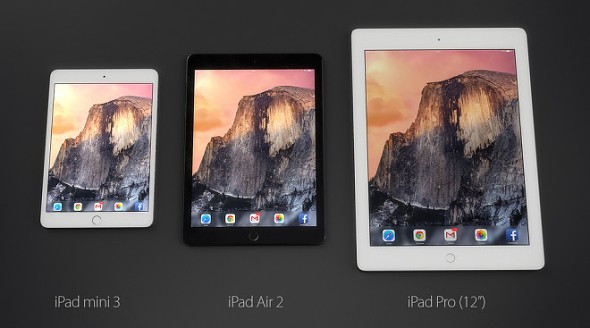 Last, but not least, a new music streaming service, based on Beats Music is on its way to becoming a part of iOS's stock music player. Recent reports hint at a likely delay with the new feature, but there is still a possibility we might see it on stage come Monday.
All in all, Apple's "Spring Forward" event is shaping up quite nicely. Be sure to check back on Monday for our coverage of what Apple have in store for the tech scene.
O
In all honesty Johny the fan boy should be named Johny the blind lame sheep Apple fan boy :-) For info I have had many phones and love the Galaxy Note series but I currently have a IPhone 6 plus basically because I have a MacBook pro as I hated wind...
?
No.But they are already have several models in the works.Watches based on the same technology that would keep the battery lives of the traditional watches last forever.I dont know what that mineral was but it works.and last's for a long period.