Microsoft's preview of the upcoming Windows Phone 8 mobile OS is over and there's an important takeaway - which companies will debut the first WP8 phones and where the chipsets for those phones will come from.
Nokia is obviously one of the companies that will be building Windows Phone 8 handsets - they bet the house on Microsoft. Joining them are Samsung, HTC and Huawei. This list is interesting for two reasons - first, LG has dropped off the race and second, Huawei has joined in. Huawei should help Microsoft expand its presence in the vast Chinese market.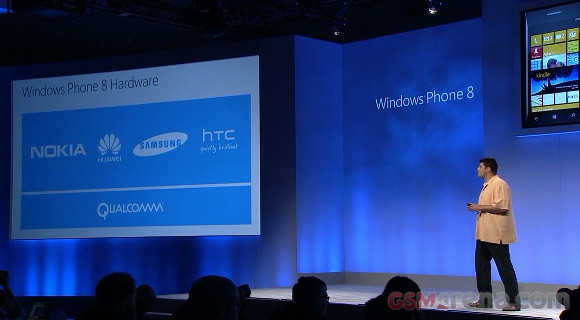 Qualcomm will continue to be the sole source of chipsets inside Windows Phone 8 devices. Microsoft said that they will be concentrating on dual-core processors, but whether we should be looking forward to Snapdragon S3 or S4 chipsets is a mystery.
Oh, and in case you missed it, current WP7.5 phones will get a 7.8 update but no Windows Phone 8 for them. At least Nokia will be introducing some cool new apps.
Update: AnandTech is now reporting that the new Windows Phone 8 based devices will use the Qualcomm MSM8960 processor. That is the same Snapdragon S4 (Krait) processor that we have seen inside the HTC One S and the AT&T version of the One X, which means we can expect some really good performance from these phones.
?
i was hoping SONY will join MS in WP8, they are the best in terms of design
D
Don't go on the dark side dude buy android!
?
Who cares who makes the WP8 or not!!! You guys will not get an upgrade to the WP9 anyway.
ADVERTISEMENTS