Today we received official confirmation that Samsung is delaying the Pebble Blue Galaxy S III units due to some manufacturing issues regarding the paintjob and the panels' material.
The official statement went like this:
Samsung's Galaxy SIII Pebble Blue version comes with a newly invented blue colour and special hyper-glaze material.

In order to meet the highest internal quality standards and to provide the best quality Galaxy SIII to customers, a short supply of Pebble Blue version is expected in some regions in the next 2-3 weeks.

Samsung is working hard to ensure that customers will get the Pebble Blue coloured devices as soon as possible.
We now got some info on what has actually caused the delay from an insider source. According to our tipster, who preferred to remain anonymous, the reason is a manufacturing error in the front and back S III panels. Apparently, the blue shades of the two parts didn't match, but the discovery was made only after the units were already shipped to the retailers. So, Samsung is now pulling back all blue Galaxy S III units in order to replace the panels.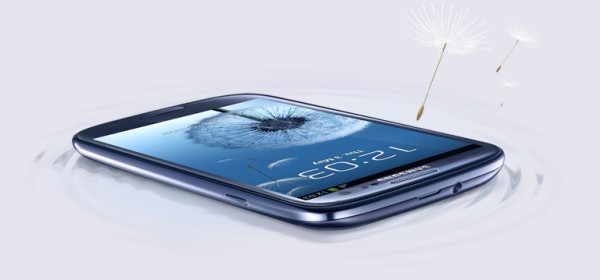 The Samsung Galaxy S III premiere is today and the Marble White version is widely available. Reportedly, there are some very limited stocks of the proper Pebble Blue Galaxy S III, but we doubt you'll be able to find one.
So if you were after the blue S III, we afraid there's no escaping the 2 to 3 weeks waiting.
K
Hi, Is the samsung Siii pebble blue alright to buy now? =)
c
Thats a complete fantasy of yours! The audio is feeble compared to the 4s, ans theres NO BASS captured during video recording - check it yourself when you,re no drunk..
c
Hey I got one pebble blue color S3...so happy that its hardly to find anywhere and I got luckily as if its unique only to me but for some days lolz...
ADVERTISEMENTS