HMD recently acquired the PureView trademark from Microsoft, but the company is gearing up for even more proprietary features. It filed for trademarks for PureDisplay and "Face Unlock".
So, what's PureDisplay? The trademark only makes broad mentions of displays for phones, tablets and computers, HMD is just covering all its bases.

Long-time Nokia fans probably remember ClearBlack screens. Those featured a polarizer that reduced glare (the same way that polarized glasses work), which significantly improved sunlight legibility.
Or better yet, this could be related to PureMotion HD+ instead, which was the followup to ClearBlack. It featured the same polarizer, but built on it with improved touch sensitivity and automatic color adjustment. The "Motion" part of the name referred to the increased frame rate of the display, which matched the speed at which the UI was rendered – 60fps. Keep in mind that this was five years ago.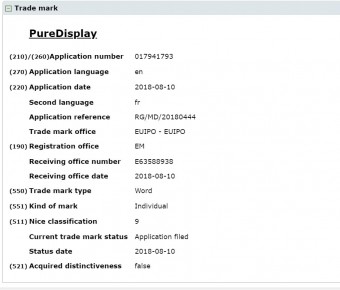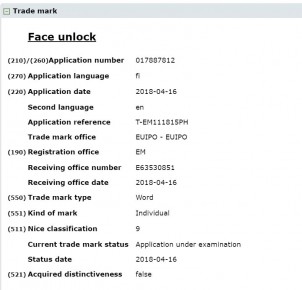 HMD's trademarks on PureDisplay and Face unlock
As for the "Face unlock" trademark, we don't think there's much there – HMD already delivered face unlock features to existing Nokias with an update.
PS. In the screenshot above you can see trademarks that HMD secured earlier: Dual-Sight ('bothie' livestreaming), Asha and Xpress-On.
That's....quite the expectations