Hoaxers took advantage of the Note7 recall, 26 possibly false fire reports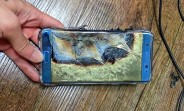 There are 26 reports of Note7 fires that Samsung was not able to acknowledge. In 12 cases, there was no fault found by the recalled Samsung handset. The other 14 cases included seven where the affected customer became unreachable shortly after, while the last seven victims either cancelled their reports or claimed to dispose of the device.
Most of these cases came from the US, where nine inconclusive cases originated. Three such cases also came from South Korea, two from France, and just a single case from each: Canada, The UK, The Philippines, Turkey, Croatia, Vietnam, Singapore, Iraq, Romania, UAE, Czech Republic, and Lebanon.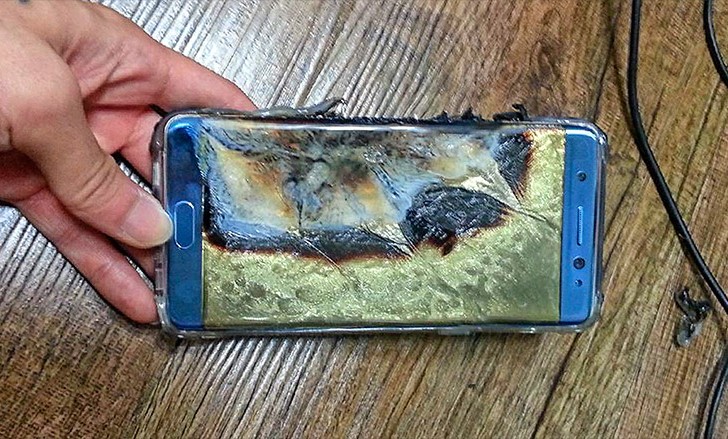 Note7 unit, resulting in recalled-battery failure
We don't know if the Jeep fire in Florida counts as part of this. As further investigation was unable to confirm the Note7 was the actual cause of the fire.
The recall has affected 1 million devices all over the world, an unfortunate situation for Samsung costing them almost $1 billion, not to mention the number of sales the company likely lost to Apple. Just as Samsung launched the Note7 (early) this year, the recall halted sales for more than two weeks and is now available for sale in the US again. Customers in other parts will have to keep waiting.
I used note7 for 1 week to compare battery life with S7, and it didn't disappoint me...Risk of Explosion is another topic though.
Lol Note5...it's like I love iphone 6 more than iphone 6S lol...
Did I tell you S7 is bad phone?, in fact it's one of the best phone...So don't argue with me that ....you hate Note 7 because you got S7...lol...S7 is and will remain among the best phone Samsung ever made...I am just talking about technology, innova...