Introduction
If you are reading this, chances are mobile phones are something between a mild addiction and a passion for you. It's that time of year again and you might already be eyeing a phone to gift your loved one or – there we go – yourself.
This article is kindly sponsored by Gillette and their "Thanks Dad" campaign. But once you get your Dad a nice new Gillette Fusion ProGlide, why not pat yourself on the back for all the hard work this year and get yourself a new mobile phone. Who said presents are only meant for giving?
It should be easier than ever to find a nice phone. Phones are getting better, smarter and prettier as we speak. But what looks like amazing diversity is actually making it complicated. The race for more speed, more power, more screen estate and pixels has been blurring the differences between phones, platforms and styles. Fortunately, there are still phones that stand out. Phones that are better than the rest at one thing or another.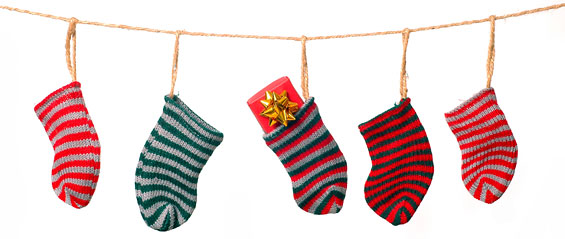 We've listed our best picks in various categories, but those are simply to be used as a guide. The evolution of mobile phones over the past couple of years has been moving towards all-in-one devices, and away from strong specialists. Still, we hope our selection covers a wide enough range of shapes, sizes, features, user profiles and budgets. There're phones for the geeks and phones for the not guilty. Phones for boys and phones for their dads.
For a moment, we were torn between being the usual geeks and giving in to the Christmas spirit. You know, playing nice cute and sugar-coated. No winners and no losers, just sweet cinnamon smell and jingle all the way. But did you think we'd miss an opportunity to call a flop a flop? It's that time of year though and even our Lumps of Coal should be taken with a pinch of salt.
Anyway, there're no losers here. Even the runners-up in each category are all phones that we'd gladly recommend. And mind you, some of our protagonists are just ordinary gadgets doing extraordinary things. Others are the real deal – celebrities and heavyweights in business and entertainment.
On a related note, there is no ultimate phone category either. No one phone to rule them all, no direct line to Santa. But if you think the best phone is always the next one, this write-up might be just the thing for you.
And because those holiday gifts usually take some time to ship so we'd better get going. Or you might not manage to order in time. We start with a low ball – the best in the classic form factor awaits after the break.
D
I think that C6-01 deserved a place on "Camcorder for your pocket". It's quite cheap, the recording is extremelly good and got that awesome digital zoom.
A
Happy Xperia x8 is in the list! Got one, price-quality 11/10
F
Well,android reads .avi files which is less than 720p resolution and juz about 700-900Mb videos,I am sure N8 can read more than Gb files their information were wrong there,cos I've tested with Shrek forever after 2.5Gb with 720p resolution and Saw 3D...