We've been all over ourselves into mobile phones, our job implies that. Come this time of the year though when everyone tries to get out of the box and find the best present for their loved ones, we get down to work to summarize all the latest and greatest in one single article that would hopefully help you find the right mobile phone for this year's Christmas shopping frenzy. In case you've decided to go for last year's top models, we've covered those as well.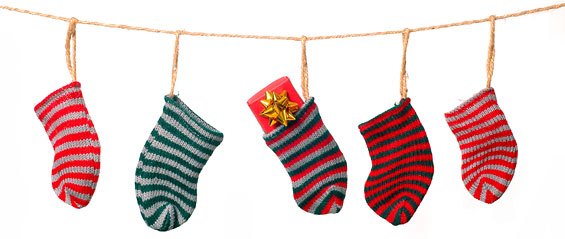 However if you are reading this article, odds are that you have already started checking on some of the hottest mobile phones this year. We are here to lend you a hand and present you some of the best picks for this holiday season. Before you are off buying online any of these phones, though, don't forget to have a look around your local shops - they might just have the deal for you at a special holiday price.
This year we have tried keeping the categories to a minimum. Of course, these categories are purely theoretical since nowadays mobile phones are more and more universal multimedia devices. Don't be stomped by technology, if you are not exactly the tech buff type of person. But again, if you are not all interested in high tech stuff, we doubt you would be reading this guide anyway.
Before we begin exploring this year's offerings, we'll take the time and explain you how we structured the whole thing. Each category has several main contenders. Usually they are best in their class. Since we've tried keeping their number down to a certain limit, some nice phones are inevitably left out. That is why every category has an additional list of handsets called: "Also to consider". Next we've made our own best pick selection in every category. And finally, we present you the last year's top models in every category to help you in your search for the best bargain.
Shutterbug's choice
Cameraphones continue to fascinate many people. This year they've crossed the 5 megapixel barrier en masse taking mobile phones closer to digital cameras than ever before. This also means that you don't have to break the bank to get yourself a decent cameraphone these days.
Our main offerings however are several top-of-the-line cameraphones that won't fit into everybody's budget, but they represent the latest and greatest on the cameraphone market.
The Nokia N95 has been around for quite some time now. Its 8GB sibling brought some changes only to the camera speed. Both handsets are versatile smartphones and the camera is not their only main feature. However in terms of camera quality, the Nokia N95 and the 8GB version are second to none.
The Nokia N82 was only recently announced but it's already available just in time for the holiday shopping. While we are still working on the N82 review, we can surely conclude that it's equal in camera quality to the N95. In fact the built-in xenon flash makes it even better. As we managed to verify, it's brighter even than the xenon flash used in Sony Ericsson Cyber-shot line-up.



Nokia N95 (EUR 390) | review • Nokia N82 (EUR 450) | preview
The LG KU990 Viewty is another capable 5-megapixel cameraphone that has exciting features of its own. While being really good at taking pictures, its main focus is the 3-inch touchscreen TFT display and the whopping video recording capabilities. The LG Viewty is the only cameraphone to date capable of capturing video at 120 fps. That kind of framerate is great for making slow motion videos that show never before seen details.
The Samsung G800 is a healthy choice too if you really need camera-centric mobile phone. It's again an exceptional offering with its 3x optical zoom that allows you to get closer to the action. The sturdy built, the extensive camera settings and the great image quality make it a great product for any shutterbug on the go.



LG KU990 Viewty (EUR 355) | review • Samsung G800 (EUR 370)
You should also consider…
You probably saw that the Sony Ericsson K850 is not on the top places of our list. Although a Cyber-shot cameraphone snatched our recommendation last year, we feel that this time the Sony Ericsson K850 is not on par with the other major contenders. While it sports wonderful camera interface and a wonderful xenon flash, the Sony Ericsson K850 simply doesn't cut it with image quality this year. All of our recent shootouts confirmed that the Sony Ericsson K850 is inferior in camera quality.
The Samsung G600 is another 5 megapixel offering by the South Korean manufacturer. It's not their top cameraphone product but it's really popular since it's the most compact handsets of all 5-megapixels, and also it the least expensive one. It offers most of the advanced features that its brother has plus it has the most recent version of the Samsung handheld user interface.
In case you are on a shorter budget, you also might want to have a look at Samsung E590, which is a mid-end 3-megapixel cameraphone by Samsung. It's designed by Jasper Morrison and thus has some really controversial looks. If that doesn't bother you that little nifty player has all the camera powers to keep you posting on Flickr day after day.




Sony Ericsson K850 (EUR 330) | review • Samsung G600 (EUR 260) | review • Samsung E590 (EUR 144) | review
Last year's tops were…
While last year cameraphones are not the latest and greatest technology-wise however they are still good in image quality and you are most likely to find them at highly reduced prices at your local shops.




Sony Ericsson K800 (EUR 180) | review • Nokia N73 (EUR 235) | review • Samsung D900 (EUR 150) | review
---
All prices are strictly indicative. They are taken from various online resources and they do not include taxes or carrier subsidies. Your local street prices will probably differ.
C
No Motorola phones? At least, interesting...
k
i want 2 marry wit my N70 M.phone coz i dnt hv a gf
k
i love m telephone so i dnt wanna hv a m.phone