Honor is going to announce its latest flagship device, the Honor 8, in India at a press event to take place on October 12. While there is still no word on exactly when the device will go on sale in India, there is some speculation on what the price would be for the Honor 8 and Honor 8 Smart, a second variant of that will sell alongside the Honor 8.
Mahesh Telecom tweeted that the Honor 8 would be available for RS 29,999 while the Honor 8 Smart would be going for RS 19,999. However, in a statement to India Today Huawei stated that these prices were purely speculative as the prices are not yet finalized. The retailer could have just been predicting prices in order to get customers to pre-register for the phone.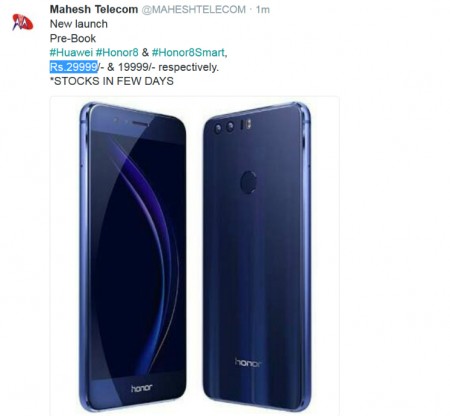 The Honor 8 features a dual-camera setup with a premium build, snappy CPU (Kirin 950), and 4GB of RAM. Other features include a rear-mounted fingerprint scanner, 5.2 inch display, IR blaster, and Android Marshmallow 6.0.1 skinned with Huawei's EMUI.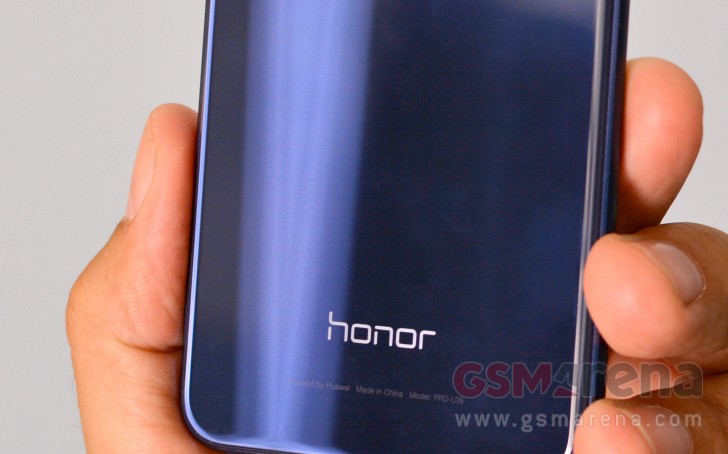 There's not much known about the "Smart" variant of the Honor 8, but given that it is significantly cheaper than the Honor 8, it could be a watered down version of the phone with a single camera setup instead of dual, a cheaper CPU and perhaps less RAM.
What differences do you predict the Honor 8 Smart to have over the Honor 8?
r
Please huawei, bring this phone to Africa especially the honor 8 smart, I strongly believe you will have good market of it here.
r
Wow, indeed I have not heart of the honor 8 smart but which ever way it is good to target the ordinary people who wish to own honor 8 and can't afford the real deal. May be 2 GB of ram and 16 GB of ROM and single 13 MP back camera. May be reduced chi...
R
30k seems overpriced. Cant compare with one plus 3 or moto z play except look n feel.