Press invites have been going out to the media for a launch event held by Honor in India. The launch event will bring the Honor 8 smartphone to the Indian market.
We've already reviewed the phone on our site. Overall the phone was great to use: quick and snappy, great battery life, and somewhat user-unfriendly interface. The only area left for major improvement was the screen, which does not do well in bright sunlight.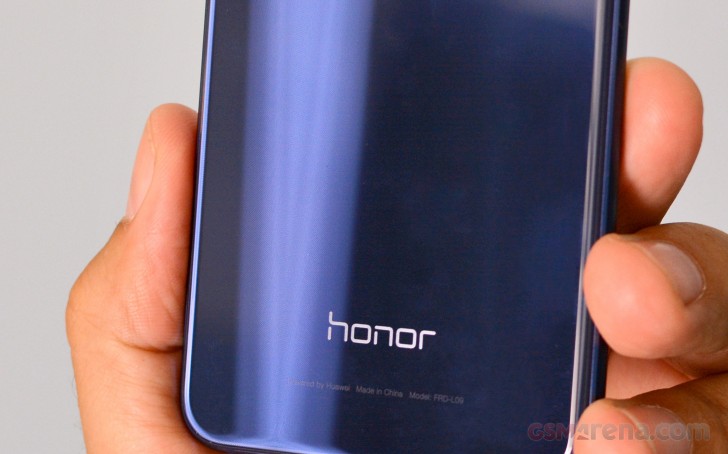 The Honor 8 is a beautifully designed smartphone that features a high-performance HiSilicon Kirin 950 CPU paired with 4GB of RAM, which is comparable to the Snapdragon 810's performance, and runs much cooler than both the Snapdragon 810 and 820. There's a 1080p 5.2 inch screen, 32GB of internal memory expandable via microSD card, and comes with Android 6.0 Marshmallow out of the box, with EMUI 4.1.
One of the main features of the Honor 8 is the dual-12MP cameras on the back which can take some pretty nice photos. One sensor is color and the other is monochrome, using two sensors allows for better photos by exposing all areas correctly. Likewise on the back, is the rear-mounted fingerprint scanner, which doubles as a shortcut button that allows you to program different functions and apps.
The US and European versions of the Honor 8 only accept a single nanoSIM. At this point, we can only expect that Indian variant of the Honor 8 will be dualSIM via a hybrid tray. Pricing and availability will be announced at the Honor event.
P
There is no dual sim options in india and only 32 GB ROM , there is no VoLTE for indian 4G . then priced at high as 29,999 for single sim and 32 GB . How they released very different in india and it will affects the sales .
B
How do you know what the pricing is?
D
One main reason of Indians buying lot of chinese phones is these offer dual sim capability. Even samsung and LG made it standard from this year. But Huawei is still adamant on releasing single sim (recent is P9). If that continues, it will go with th...