A dual-camera on the back with AI
The Honor 8X is equipped with a 20MP primary cam on the back, plus an extra 2MP module for depth detection. The main sensor sits behind a f/1.8 lens and has an equivalent focal length of 27mm. Focusing is aided by phase detection, and there's a single LED flash for extremely low-light shooting.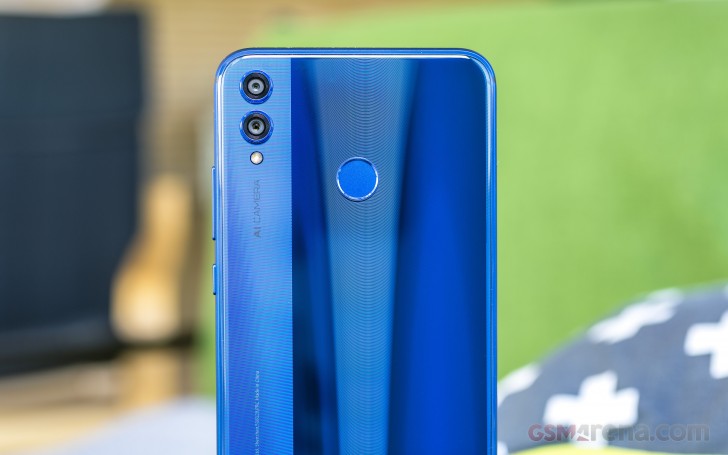 The so-called AI algorithm will recognize 22 categories of scenes and adjust image parameters accordingly, though the real-life effect, as a general rule, is pumped up contrast and heavily boosted colors. The good thing is that there's an easily accessible toggle in the viewfinder so you can enable/disable it without delving into settings. Oddly, all AI images will come out with a resolution of 12MP.
There is also Huawei's Night mode - it will produce usable pictures, even if it has its limitations. It creates pseudo long exposures by stacking multiple frames gathering light along the way. We're talking five-second-long hand-held exposures which would otherwise result in a blurry mess. Those are not always keepers and you still need to have a reasonably steady hand, but you'll be getting usable photos in situations you'd otherwise get none. The mode also does a remarkable job of retaining color where others would lose saturation.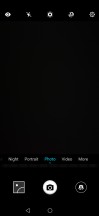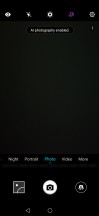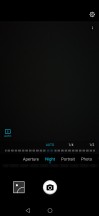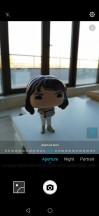 Camera app • AI mode • Night mode • Variable aperture
Other than that, the camera app would be familiar to anyone who's picked up a recent Huawei smartphone, which means it's messy and scattered as usual. You have a mode selector on the bottom that you swipe left and right to change modes, but you can't swipe on the viewfinder, just on the selector itself. Swiping up and down doesn't switch between front and rear camera either, you have a button for that (admittedly, it's at the bottom within easy reach). Basically, you're wasting the viewfinder by not having gestures enabled on it, except for pinch to zoom.
There is a Pro mode, where you can adjust parameters yourself - ISO (50 to 3200), shutter speed (1/4000s to 8s), exposure compensation (-4 to +4EV in 1/3 stop increments), and white balance (presets and light temperature).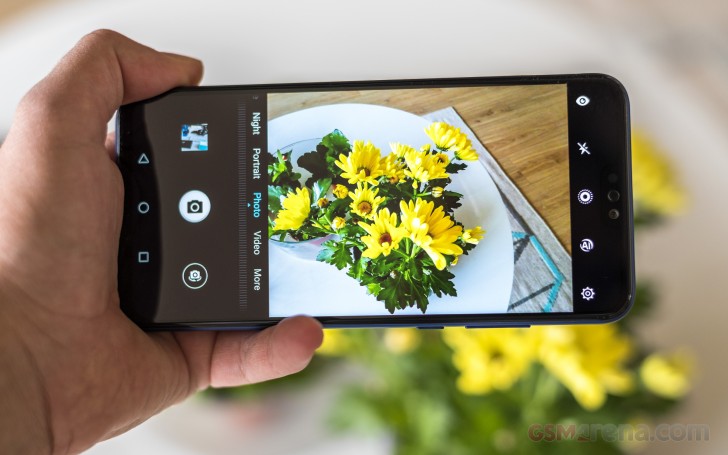 Ever since artificially defocused backgrounds became all the rage, Huawei and Honor phones have been offering both a Portrait mode and an Aperture mode. In Aperture, you can choose the simulated aperture in the range from f/0.95 to f/16. Post shot, you can change the aperture and the focus point within the Gallery.
In Portrait mode you can enable and disable the background blur (why disable it, though?), you can change the simulated lighting, and you can also add some beautification on a scale from 0 to 10.
Image Quality
The daylight photos we took with the Honor 8X are a mixed bag. They have good contrast, true-to-life colors, and the dynamic range is quite decent. But the resolved detail is mediocre at best, while the foliage presentation is often abysmal.
If you opt for the AI, the Honor 8X will store 12MP images. Fortunately, the AI isn't as aggressive as Huawei's interpretation on the P20. It does saturate greenery and the blue skies, but it's not over the top. Since those photos were downscaled to 12MP - they look sharper, but even here foliage still looks awful.
The low-light 20MP (non-AI) pictures are noisy as it gets and quite unusable in 100% zoom. They could do for the social networks once downscaled to, say, 5MP, but that's it.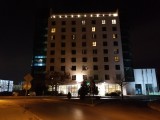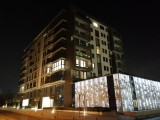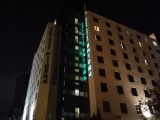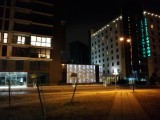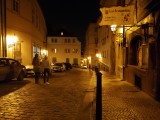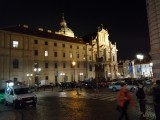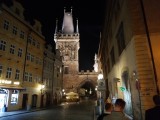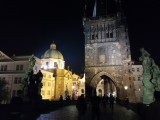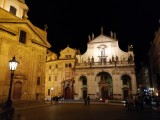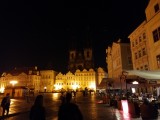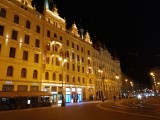 Honor 8X 20MP low-light samples
The AI-powered low-light photos are saved in 12MP, still noisy, and the colors are quite over-saturated. Those are more usable than the regular ones due to the lowered resolution, so you might want to keep the AI on for those occasions.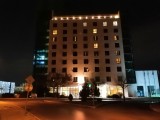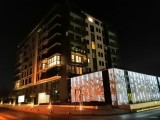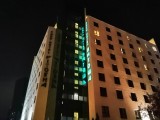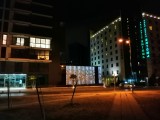 Honor 8X 12MP AI low-light samples
The Honor 8X can do those long-exposure handheld photos the most expensive Huawei P and Mate phones can do, and that's what everyone owning an Honor 8X should be using to save the precious moments at night. Unless it's something fast moving, that is.
The Night Mode pictures are great with enough detail, tolerable noise levels, and accurate colors. If you can keep the Honor 8X still enough for those 5-second shots, you should use this mode more often.
The Night Mode images are saved in 8MP, go figure!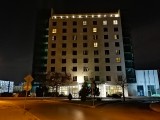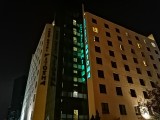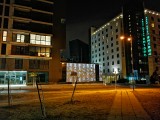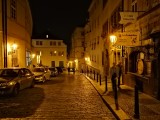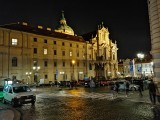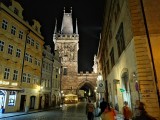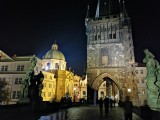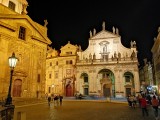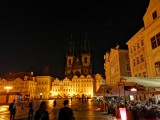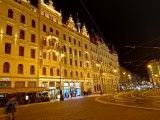 Honor 8X 8MP Night Mode photos
Once you're done examining the real-life samples you can have a look at our Photo compare tool for some studio shots. We've pre-selected the Huawei Mate 20 Lite and the Honor Play. You can, by all means, pick any other set of phones to compare once you're there.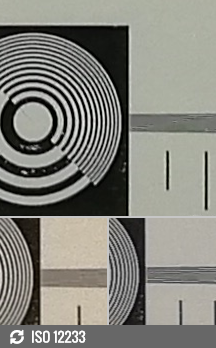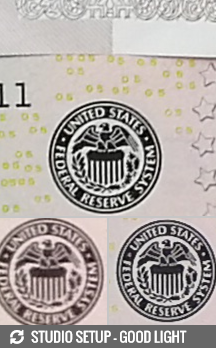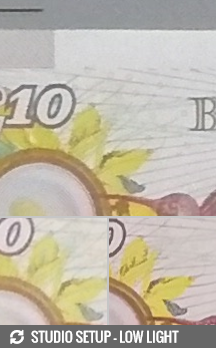 Honor 8X against the Huawei Mate 20 Lite and Honor Play in our Photo compare tool
Portraits
The Honor 8X has a secondary 2MP snapper for depth detection and it can do those popular Portrait shots. The portrait photos are saved in 8MP and they turned out surprisingly good with lots of detail and nicely sharp. Subject separation is great, unless you have really curly or messy hair, of course.
You can't adjust the blur strength, but you can opt for different levels of beautification if that's your thing. The last photo below was shot with the maximum Beauty level of 10.
Variable Aperture
The Aperture Mode lets you do post-shot re-focusing and simulates apertures in the f/0.95-f/16 range. Subject separation looks good and given the right subject and background you can have some usable and convincing pictures.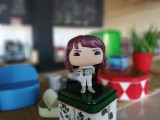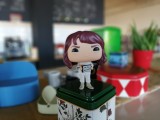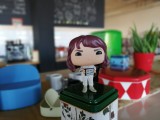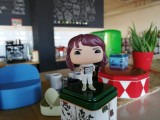 F/1.0 • F/2.0 • F/4.0 • F/11.0
Selfies
The Honor 8X has a 16MP snapper with a fixed-focus lens for its selfie camera. As usual, we'd gladly trade some megapixels for autofocus, or at least a focus plane further from the phone, because as things stand, you need to shoot your face from close to be in sharp focus. But even if you miss, the high resolution would probably compensate for the slight blurriness.
Once you get the distance right, the level of detail is very good. Colors are faithfully represented, and dynamic range is good for a selfie camera.
There's also a portrait mode. In fact, it's the mode the selfie camera defaults to when you switch from the main cam - a bit weird. You can turn the blur on and off, there's also beautification (a 0-10 setting).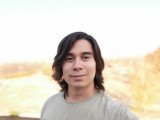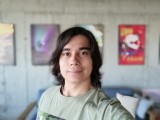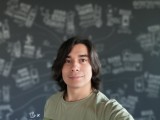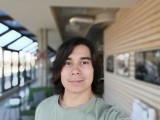 Honor 8X 16MP portrait selfies
Video recording maxes out at 1080p
The Honor 8X records video at up to 1080p resolution and it comes in the standard 30fps flavor, but also a smoother 60fps. Electronic stabilization isn't available in any of those modes.
Video is encoded using the h.264 codec by default with a toggle to switch to h.265 if you so wish. That said, the bit rates with h.264 are more in line with what you'd get with the more efficient h.265 from other phones - 1080p/30fps videos get around 11Mbps, while 1080p/60fps is treated to about 17Mbps. Audio is always stereo, recorded at 192kbps.
1080p/30fps footage is nice and detailed, with good contrast and lively colors, though it's got plenty of aliasing (jaggies) that more competent processing tends to remove. The foliage is quite soft but passable for the class.
1080p/60fps is smoother in more than one way - the smoother action we appreciate, but the overall softness is hard to like.
You can download short untouched samples as well - 1080p/30fps (10s, 16MB) and 1080p/60fps (11s, 23MB).
The last stop is, of course, our Video compare tool where you can compare the Honor 8X's output against other phones we've tested. We've pre-selected the Huawei Mate 20 Lite and the Realme 2, but a different set of devices is only a few clicks away.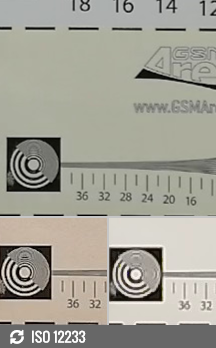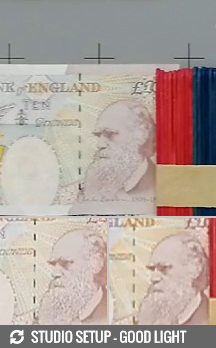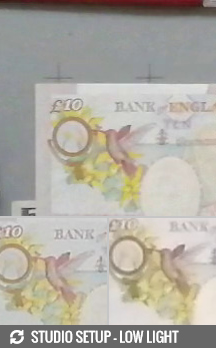 1080p: Honor 8X against the Huawei Mate 20 Lite and the Realme 2 in our Video compare tool