Huawei Honor Note 10 is getting closer, and we might've just seen the first live images of the phone. The guys from Techtastic shared some photos where the device is compared to Nintendo Switch for scale. By the looks of it, the Note 10 will be smaller than the 6.2" LCD screen of the console but will have extremely thin bezels around the 6.9" AMOLED display.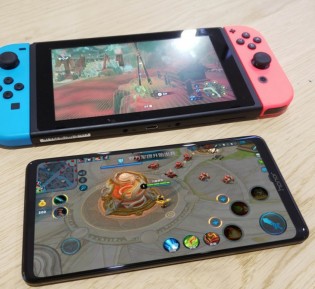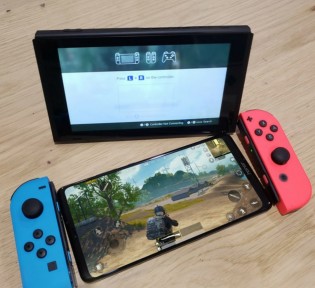 Huawei Honor Note 10 vs Nintendo Switch
Just to give some perspective, the Nintendo Switch console is 4 inches high, 9.4 inches long and 0.55 inches deep, or to put in into smartphone measurements - 238.7 x 101.6 x 14 mm. The Honor Note 10 will have a similar height, but the width and depth will be less, since it is a smartphone and not a portable gaming console.
The intriguing images give us a glimpse of what we're expecting on the outside. Geekbench already revealed that on the inside we'll have Kirin 970, 6 GB RAM, and Android 8.1, most likely used as a base for the EMUI 8.1. A rumor suggested the battery could be 6,000 mAh, and although it turned out to be fake, we expect Huawei to implement a humongous battery in this huge body.
Via (in Dutch)
Anything done by Huawei is better that's your "Huawei's vision"! Everything done by Sony you repeat nitpicking on it. In fact any reviews could be bias and incomplete or missing some nice part that they don't telling to you. That's why it can...
Yes yes yes you are so call a audiophile, so keep the phone with you as you happy with it:)
ADVERTISEMENTS