Building up hype for the launch of its 20 series event, Honor has teased several shots detailing the fashion-focused design of the upcoming devices.
Today we get another teaser on the Honor 20 series in the form of a short promo video. While we don't see any of the upcoming phones make an official appearance, the video details point to the unique design and camera capabilities of the handsets. Previous Honor 20 Pro leaks point to a quadruple camera setup with a 48MP main sensor, 16MP wide, 8MP telephoto and a dedicated 2MP macro camera.
Honor also shared some cool details about the Honor 20 design. The phones in the series will have a Dynamic Holographic glass back made with the new Triple 3D Mesh process. The operation compounds multiple glass layers, with special color and depth coatings into a single 3D curved glass surface.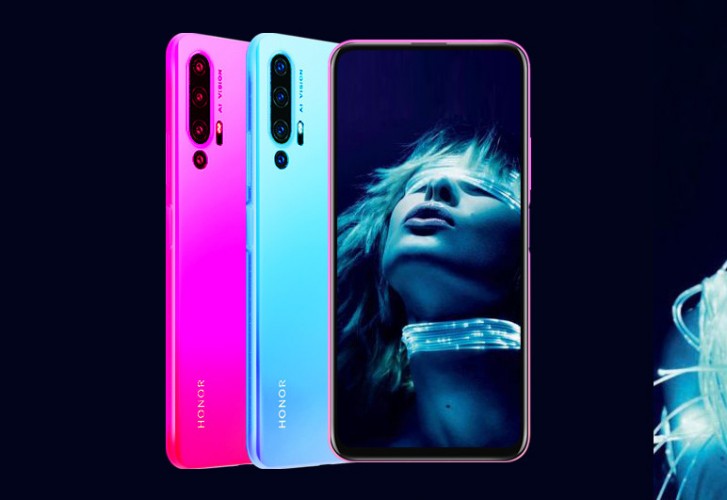 Honor claims that for every 100 back covers, only 20 meet its quality standard and that the new backs are fingerprint resistant so the phone looks good at all times. We can expect plenty of color variants as well as a limited Moschino edition. The design also features an aluminum frame with a curved front and back glass and a fingerprint on the side for a more natural finger placement. We'll see what Honor has in store for us at its London event on May 21.
It could be helpful. Close up shots would be good quality
C
You would actually be surprised how bad the yield can be on housings, especially for certain colors such as silver.
d
I actually curious to see how stupid a 2 MP macro can be
ADVERTISEMENTS