Introduction
Honor just launched the Watch ES alongside the rugged Watch GS Pro and it's on sale in Europe for €99.90, however at the time of writing it can be bought for a discounted €79.90 as part of Honor's back to school promos.
The Honor Watch ES comes in Meteorite Black, Coral Pink and Icelandic White (both band and casing), offers up to 10 days of battery life, Huawei's TruSeen 4.0 heart rate and blood oxygen monitoring, a 1.64-inch AMOLED display, full 5ATM waterproofing and extensive support for workout tracking.
Honor have bundled the Watch ES in a simple box with a proprietary charging cable - no alternative bands nor a charger have been provided.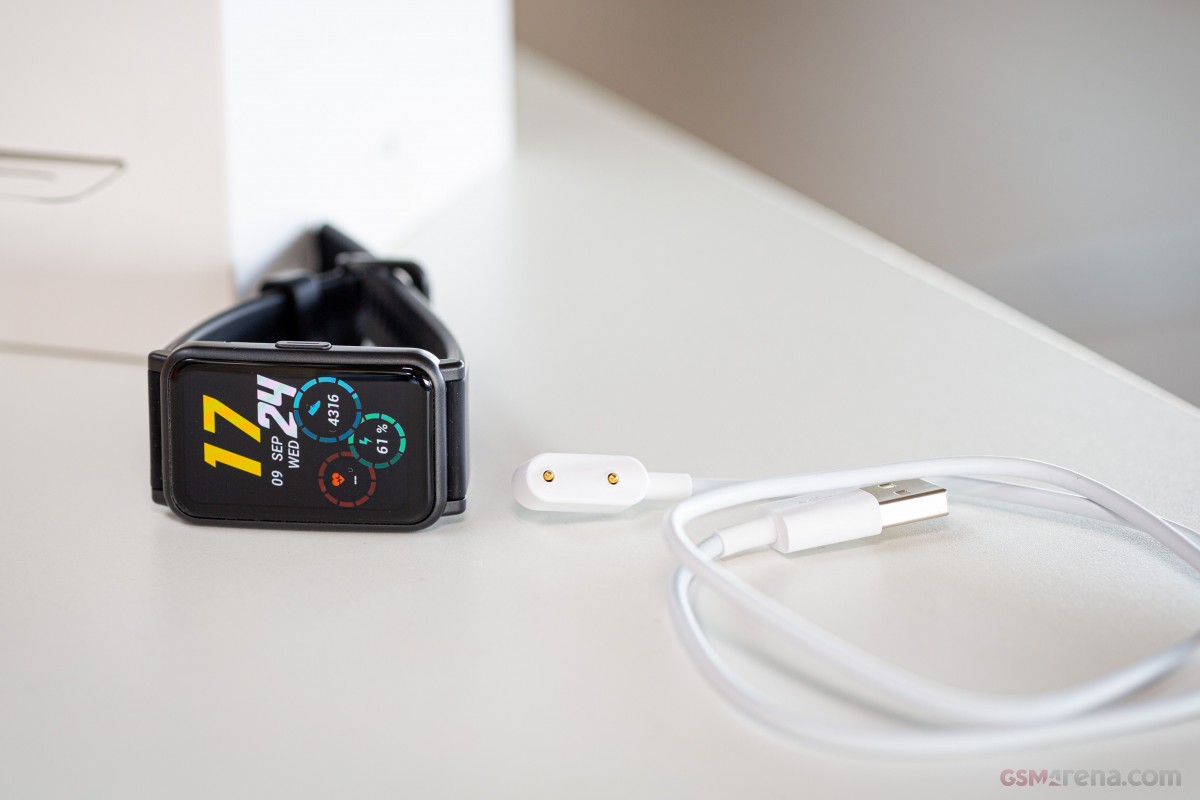 Build quality and fit
I put on the Honor Watch ES and forgot it was there 5 minutes later. At just 21g it's incredibly light and barely any more noticeable than a fitness band.
However, its display is much larger than any fitness band's and, thanks to its slight curvature, lovely to touch and use. The 1.64-inch AMOLED screen gets plenty bright if manually set to its maximum setting, but I left it at Auto and found it adequate.
The Honor Watch ES' rectangle shape is among the best for a smart wearable. It simultaneously accommodates a bigger screen, while being a better fit for a wrist than a square or circular shape. This is especially noticeable during workout sessions.
The Honor Watch ES is very narrow at just 30mm. This is a sweet spot for a fitness band as you get both a big display (especially compared to something like an Honor Band 5) and a light body.
I gave the Honor Watch ES to a couple of women to try and it turned out a bit big for their wrists. Of course the fit depends on your wrist, so take that for what it's worth.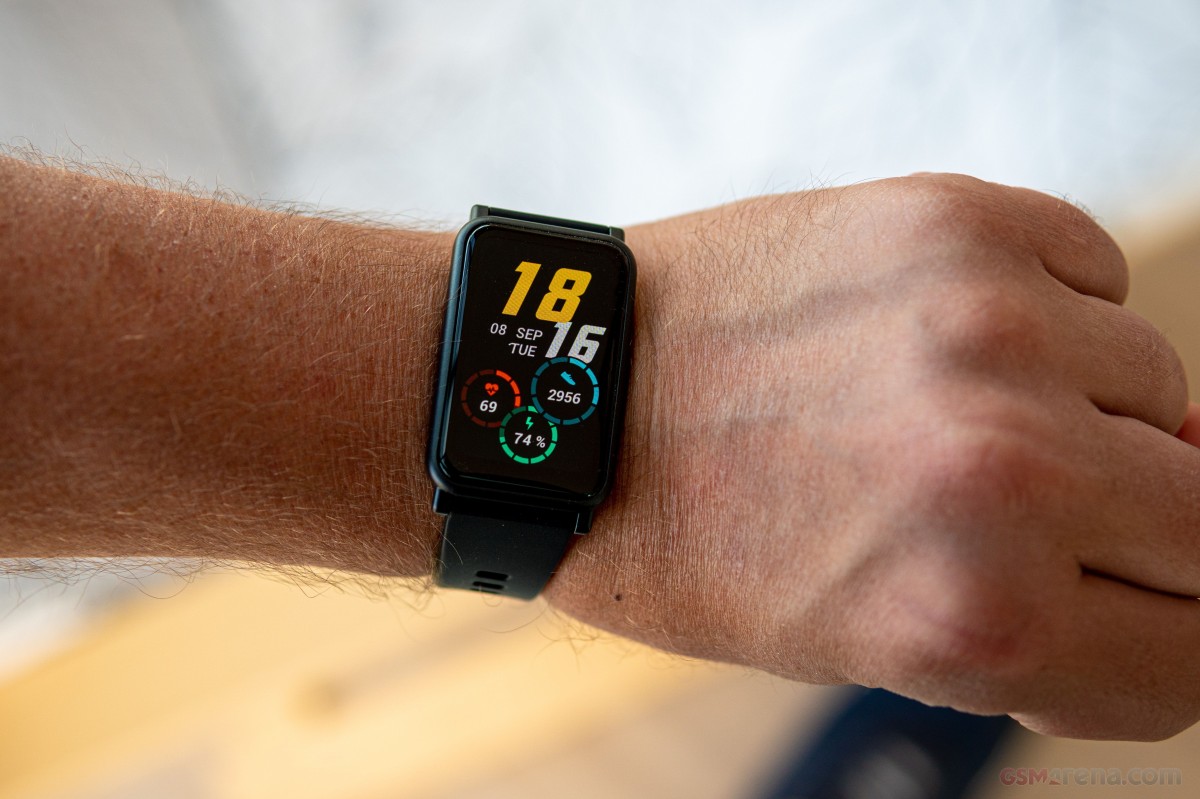 The rubber band is simple and soft and doesn't lead to discomfort after hours of use. The buckle is secure and tight.
In the time I've used the Honor Watch ES it's held well. It gets out of the way until you need it, which is especially great while working out. It's much better for training or sleep tracking than a bigger and heavier smartwatch.
Fitness tracking
Here's where the Honor Watch ES excels. It supports 95 workouts modes (rowing, running - both indoor and outdoor, strength, cycling, swimming, yoga, pilates, etc.), automatic workout detection (six workouts) and stores all of your workouts to analyze later.
You even get a built-in Virtual Coach with step by step animated workout instructions. There are 12 fitness courses, ranging in difficulty and length. For instance, an 11 minute advanced chest workout features 13 animated moves that you follow as per the instructions on your wrist.
Or you can just do a simple breathing exercise instead, it takes 30 seconds and it's a good way to rest from a daunting task.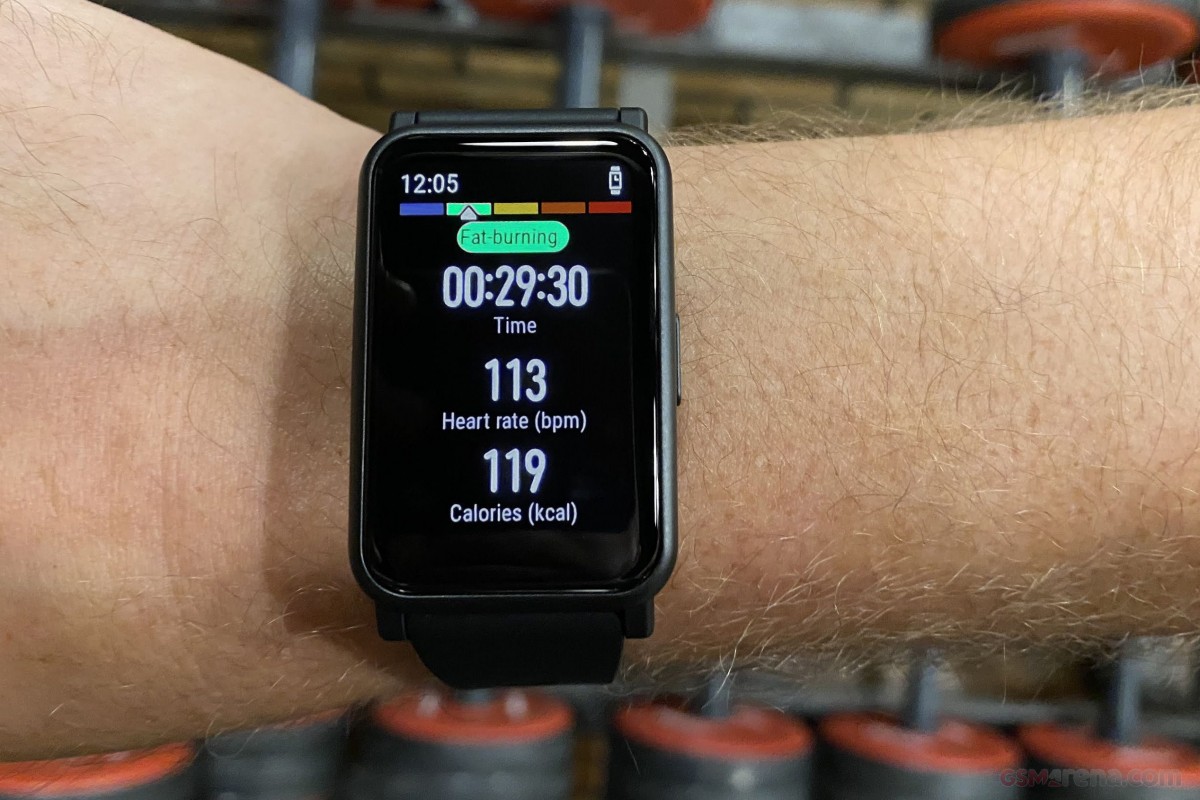 During your workout the Honor Watch ES is constantly monitoring your heart rate and shows a useful graph that tells you whether you're warming up, burning fat and even if you should take a rest to let your heart slow down a bit.
Naturally I wasn't concerned about the Honor Watch ES getting wet or grimy. It features 5ATM (up to 50 meters) water protection and is a rinse away from being pristine again.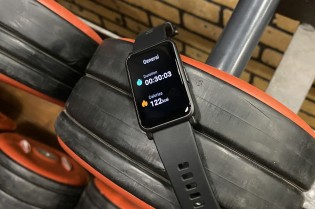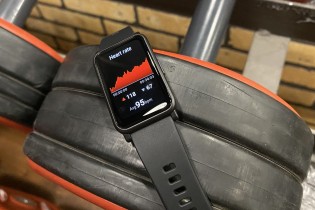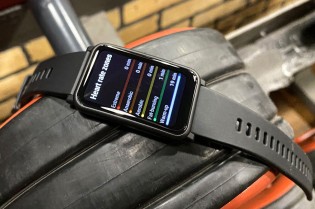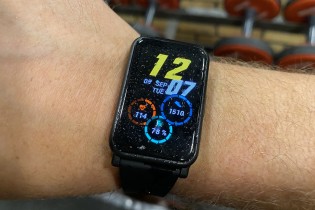 A training session with the Honor Watch ES
The Honor Watch ES can monitor the oxygen levels in your blood thanks to its SpO2 sensor. A healthy adult should have between 94% and 100% of oxygen saturation in their blood in normal conditions (extreme high altitude is an example of an abnormal condition). SpO2 isn't constantly monitored and it takes about 10 seconds for the Honor Watch ES to measure yours.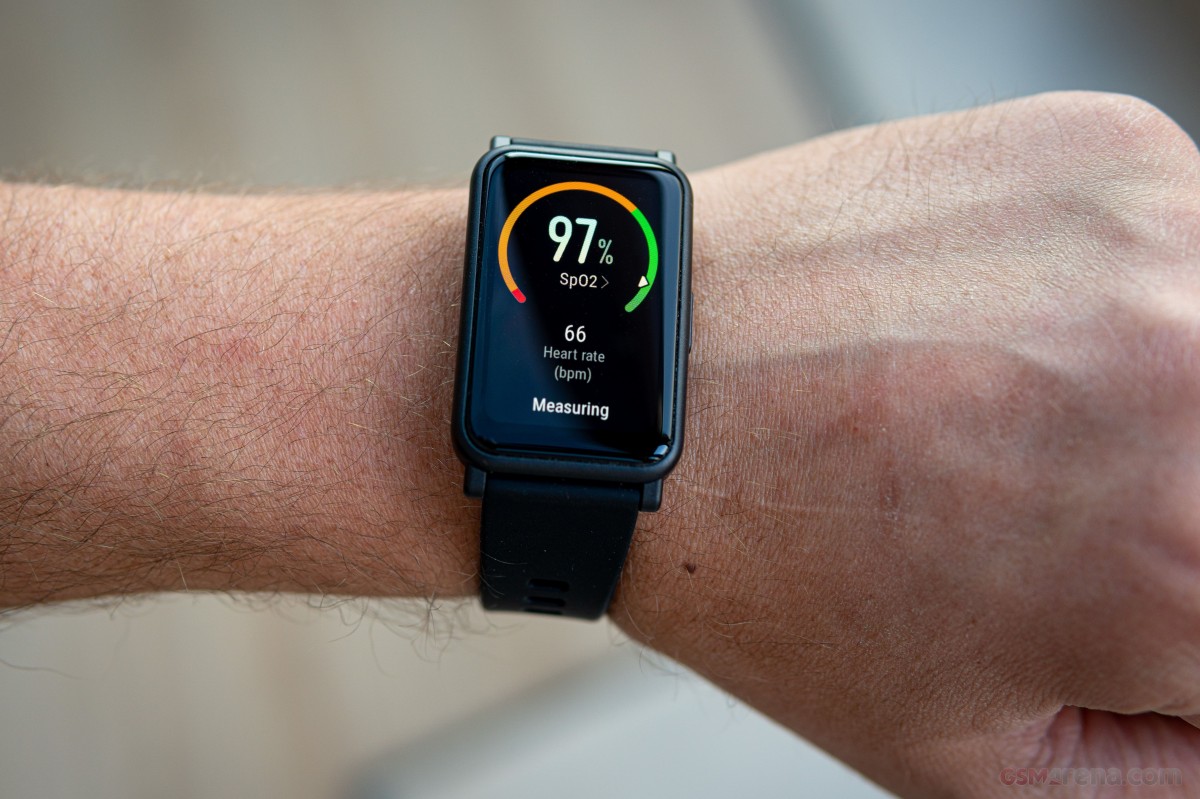 You can also use the Honor Watch ES for sleep and stress tracking, and there's a menstrual cycle calendar.
Features, battery life and verdict
There are 12 watch faces on the Honor Watch ES, all showing different things - time, date, daily steps, heart rate, battery remaining, the weather, your burnt calories, etc. By default the watch's screen is off and turns on when you raise or tilt your wrist. The watch itself will determine how long to keep the screen lit - sometimes it's 5 seconds, sometimes it's 10. It has a smart algorithm that will turn the screen on as soon as you tilt your wrist and turn it off right after you tilt it back.
There are six always on screens, which Honor calls stand-by watch faces. If you choose to have an always on face it will be on all the time, unless the Honor Watch ES has been sitting idle on a surface for 5 minutes, then it turns off again.
Honor warns that having an always on display active will reduce the battery life.
Like all smartwatches by Huawei and Honor, the Watch ES can receive notifications from your phone. You can select which apps get to display notifications on the watch. When a notification comes you can simply look at it - you can't answer or react with a thumbs up or an emoji - there is no messaging app support here. If you get a bunch of quick messages you just get a notification telling you that you have additional messages - thanks!
You can control your music on Android phones (iOS devices are left in the cold here).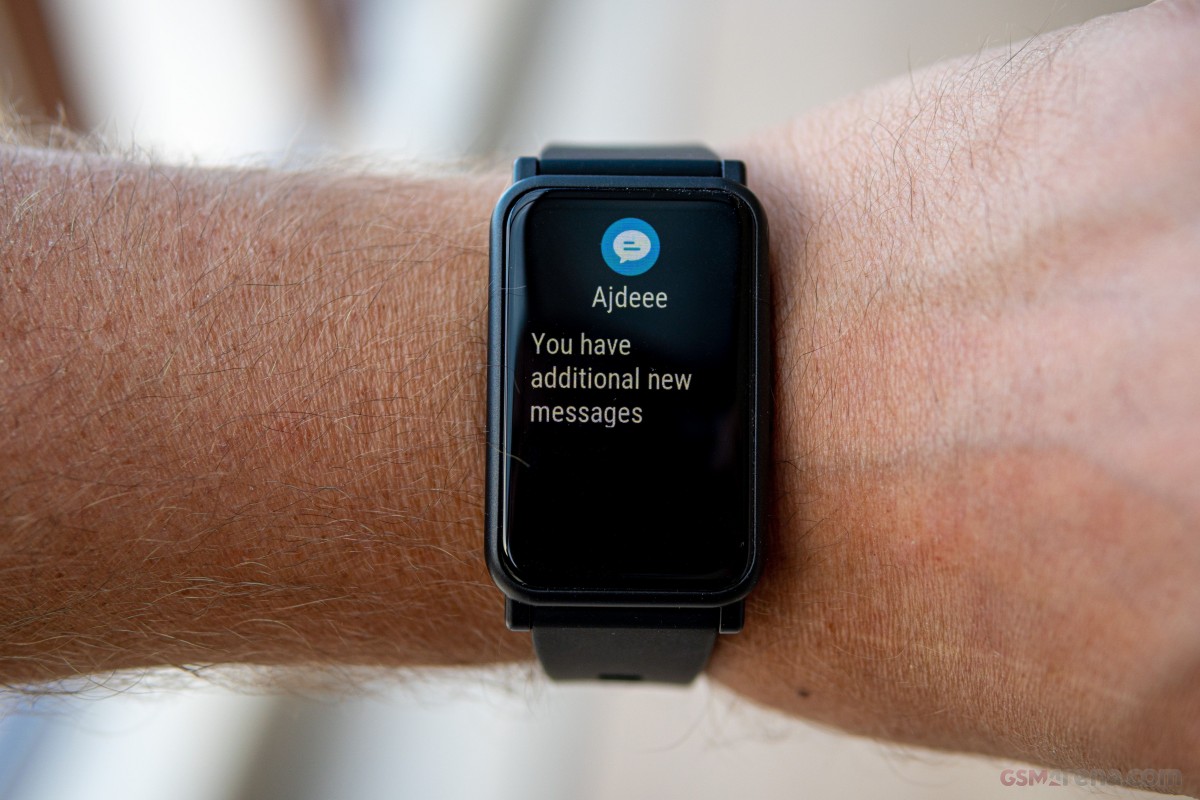 Battery life is as advertised and excellent. I got just into day 8 on a single charge, before the Watch ES needed to be plugged in, and that span included a use cycle of 09:00 AM to 23:00 PM, three workouts (one an hour and a half and two half an hour ones), constant notifications, constant heart rate monitoring and no always on display or sleep tracking. Getting to the up-to-10-days figure would require that you disable notifications.
A full charge takes 100 minutes and you get 70% in just 30 minutes.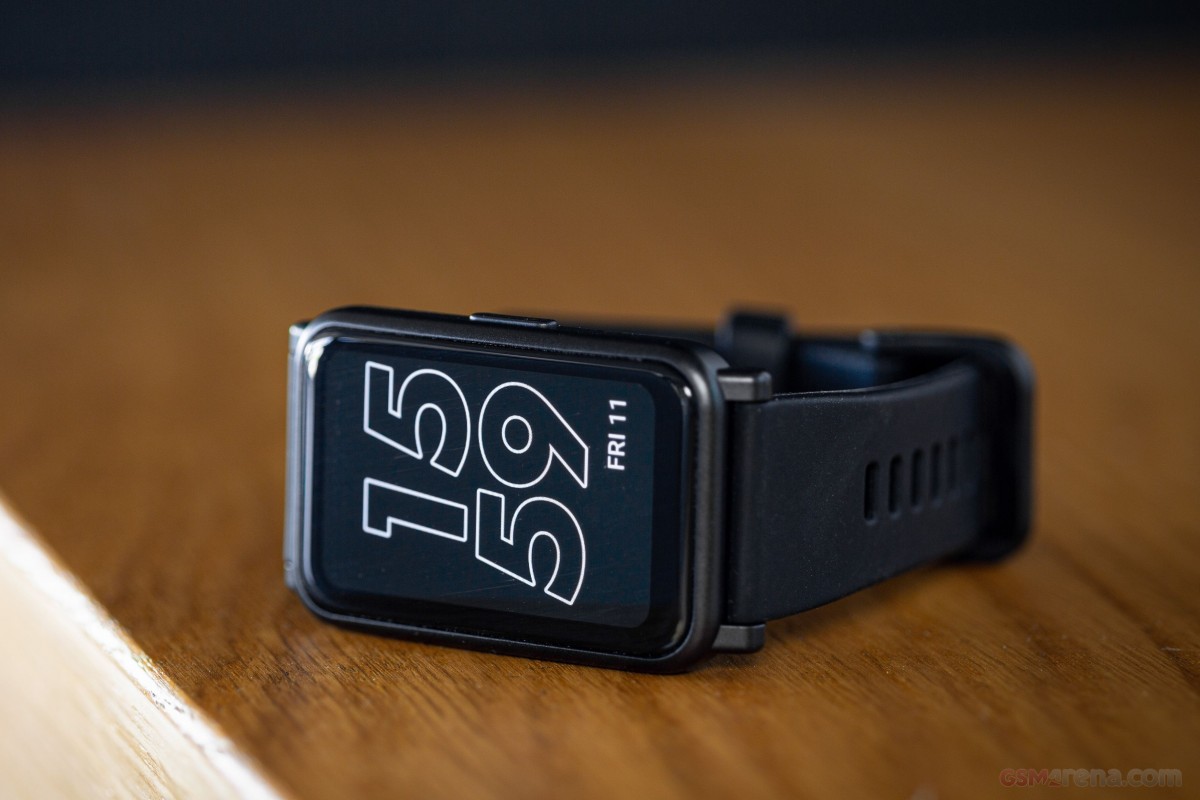 I whole-heartedly recommend the Honor Watch ES. It's excellent for fitness tracking but is equally as excellent to use as a watch, period. While it can't install apps or navigate you on Google Maps, it can display the time and your notifications for an entire week without needing a charge.
It's well built and has a great screen, its software is easy to use and customizable. And even at its full retail price of €99.90 it's very affordable.
A
Why the hell no one is telling speaker if it have ?
ADVERTISEMENTS