Honor 9i and Honor Play surely stole the show yesterday at Huawei's event, but let's not forget that one more cool device was announced - the Honor Earphones.

With all the wireless earbuds nowadays, Honor is sticking to the cords but compensates with a fresh new feature for the sporty types out there. These buds measure your heart rate because why not?
According to Honor, since the human ear is filled with a lot of capillaries, it measures the heart rate more accurately compared to the conventional wrist trackers. A dedicated app is needed to use the feature and works with most Android devices on the market.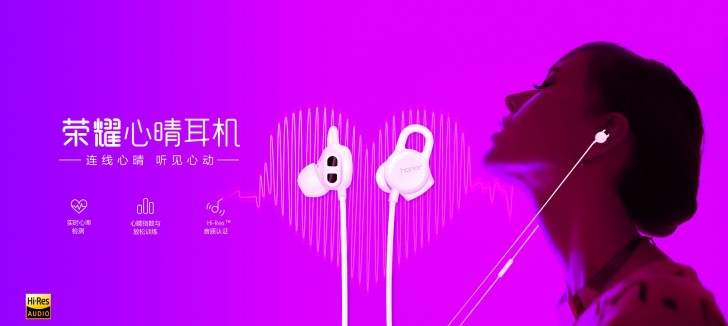 The earbuds come in white and black, but only the former is available. The pricing is pretty adequate - CNY 129 ($20) and the package ships with different buds.
Well that sounds positively dreadful. I myself don't buy earphones above $40 and usually would buy a good headset for a little more than a 100. That way, I don't deal with dying cat in agony sound 😂😂😂😂😂
L
Well, its not for me. I always lost or misplaced it. Sometimes borrowed by others and never returned. Better off with cheap earphones. As long as it produce good quality sound I'm all good with cheap ones.
?
400$ earphones Are dirty cheap... newer go that low if you want to have quality!