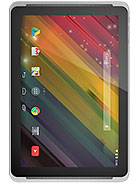 ?
I bought an HP 10 Plus on 11th November 2015, failed on christmas day, then went then failed, has an intermittant fault, rang Hp they said they would replace it, just like the tablet that didn't work and still waiting for some thing to be done!!! I would like my money back so I could get something that works????!!!!! Under the trades description it doesn't do what it was bought to do therefore misleading information. A real com as far as I am concerned, will never buy HP again. Angela
R
AMREESH SINGH, 08 Mar 2015its good but many mobile available in the brand of hp so thats why i think its not too mutch batterGood as in fully functional, with mobile bband,wifi usage and slots for transfering files, playing (movies through a connected hd).
Need to know b4 i buysecond hand, graphics any good?
Total of 3 user reviews and opinions for HP 10 Plus.