Google has announced a new Chromebook for schools, the HP Chromebook x360 11 G1 Education Edition. It was announced in a blog post by Google celebrating the success of Chromebooks in Swedish schools.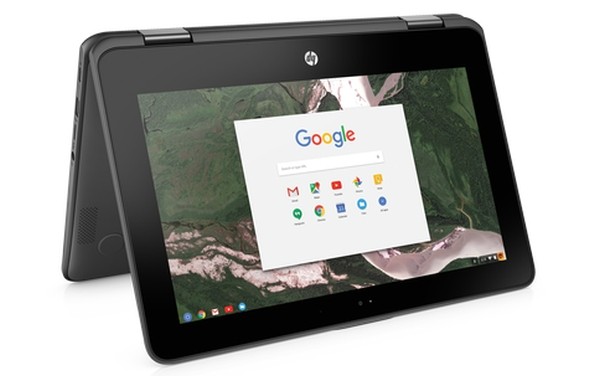 Not a lot of details are available about this model. Google only mentioned a 360 degree rotating hinge with USB-C charging, optional stylus, and an outward-facing camera.
It's likely that the HP Chromebook x360 11 G1 Education Edition is based entirely on the HP ProBook x360 11 G1 Education Edition, which comes with Windows 10 Pro. In that case it should have the same Intel Celeron N3350 or Pentium N4200 processor, 8GB DDR3 RAM, 128GB flash storage and 11.6-inch 1366x768 resolution touchscreen display.
No pricing has been announced yet but it will be available for purchase in mid-April.
D
32GB? maybe if you don't install anything...and btw Chrome OS is a cloud OS with limited offline possibilities, so you don't need to store files on it...in comparison WIndows OS is a all-in-one kind of OS where you can do basically online and offline...
D
you are full crap, windows 10 runs on 32gig tablets without any issues so wat do u mean u nid 256gig for windows
ADVERTISEMENTS