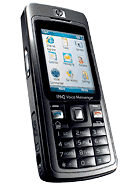 m
HP does not care about the quality of the camera. 1.3Mpix is a decent quality camera and HP is satisfied with it. Check the other features of this phone and you'll see that SE is crap compared to this HP. you are very silly.. haha "hp is slow in tehnology" :))))))) how the hell can you say that
S
1.3Mp camera ?!?!?
my SonyEriccson w800i have a 2Mp Camera and i baught it 2 years ago, how come the Hp technologi is so slow?!?!?!
L
Looks like HP upgraded the screen display and it is now a QVGA. Way to go..!!
L
Yeah. wifi with skype enabled phones are gonna make a hit for cheap LD goodbye 30 cents a minute for LD charges!!
B
new phones in da hood, watch ur back nokia, motorola, sony ericsson and sansung.

im expecting good releases from HP like this little piece of the sky.
?
no 3g, secondary camera? this is a must feature for standard mobile phones nowadays.
H
well, I think HP should come up with more standard features on new product(s) like this. 3G, FM, secondary camera and at least 3.2mp cam.
Z
HP should focus on their printing related products instead of Mobile / Smart Phones !
?
why 1.3 and not 3-5mp?
why not 16m color like nokia?
why not ppc pda instead of smartphone?
Total of 315 user reviews and opinions for HP iPAQ 514.