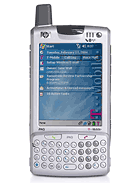 d
i have had this for a few months, i think peoples problems are because they don't know how to use it properly. it works fine, i do have bluetooth problems sometimes, and have to do soft resets occasionally but its a machine! it holds memory better with an external drive, i like it, very useful for keeping my appointments and notes etc...
?
Worst piece of equipement (18 months usage)Have to reset it everyday, I am missing call, especially if a wifi network is in the area. Been waiting fer a third ROM to fix defects and finally bluetooth does not work properly in my car and with several headset.

?
Have one for 18 months, worst piece of electronics that I ever bought. nothing work properly, phone being the worst
?
he guys/guies good for business class external sound is little less, bluetooth works a bit slow
R
I had this cell phone for 1 year already and it does way much better than the rest. This has to be the most diversed cell in the market. Look at the prices for just a cell phone, but this phone does great for business. Upgrading is easy, to stop those crashes. And I have navigation on mine instead buying a $2000 system. Its the best tool that business and pleasure could buy!!
h
this is one of the worst, and i mean WORST...gizmo ever invented. It does not make calls when I need it to. I can fart louder than the speaker. Windows makes makes it a bit better. Other than that, DON'T GET IT. You will suffer...I am waiting for the MotoQ.
F
It's not bad, better than the others, but still not awesome...I like what it does, basically everything you want it to. Sometimes it does lock up on me when you use too many programs at once and have to shut down programs, lack of memory. Would love it to have push-email, but doesn't. Also, definately need a memory card to do backups, once battery dies, phone resets and have to resync all data. Video is choppy. Phone works good. Battery is okay for a PDA phone, but still not good as far as phone standards go. Just keep it on the cradle. Nice features, nice layout, could be a bit thinner but other than that, I think it's one of the best overall Pocket PC PDA phones out there. 8/10
p
hey bro u can find some free softwares from limeshare or kazaa.search for ipaq,pocket pc n windows mobile.you will find find tones of softwarez there.

b
Well.,I jus got this thing a week back and I'm still on the look out for more softwares for it.Although it makes a gr8 phone..still feel lacks something.Can anybody plzzz help where i can get free softwares fo my IPaq.
u
This thing does everything but doesn't do a single thing well. I had this device for over 9 months then decided to sell it. the key selling points sound good but this is not a reliable phone. i work for a major cellular service provider that sold this device. take my word for it. dont buy it. HP (hockey puck) is a huge overall let down. give it time, it will let you down. hopefully in time they will find a way to make their product more reliable overall
s
wow man........this thing is awesome.can u imagine =irda,bluetooth,wifi,wireless lan in a single pocket pc..........this thing has got gr8 looks......amazing..the operating systen is a little slow........the windows media player is amazing.......u can even download plugins for it.......the camera is awesome with a biiiig screen.....i would prefer to install a scratch guard screen as the thing is really expensive........this is my best birthday gift.......cool.......i love it
a
WOW man, i have this "Machinery"! hm.. i can say is just cool STUF!! but the OP/sistem is a litle bit slow, with a new PETCH, is going bether.! it's litle bit dificullt to talk, but dosent mather.. Is just cool STUF!
S
wow man!!! simply u can get IRDA,WLAN,GPRS & BLUETOOTH, in one single phone.thats awsome. other functionality is quite impresive,even though speed a bit slow.but no need too speed for a pocket pc phone.thanx to hp.
Total of 55 user reviews and opinions for HP iPAQ h6315.