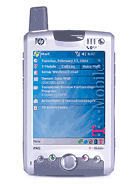 j
i got my wifi doesn't want to turn off,it's still on although i've turn it off, it makes the battery run out so quickly, does anyone have same problem ?
l
.....this phone is computer i tell you.....i dont even think i can master it in two months time......i have a question..please tell me how do i use the wi-fi and also how do i use my music as my ringing tone...most of all i do i write a text massage i can not find the compose there
A
I love That Mobile Phone But My Father doesn't let me to buy that!
K
I think if we could use some of the music we paly with media player as a tingtone, then the ipag would have been the bum.
Anybody with an idea whether this is possible?
6
I felt the need to clarify some issues...

Yes the antenna cover sucks it has come off of my phone in less than 24hours and caused me to break the antenna which I repared myself with crazy glue and works #1 ever since :)

The PDA works amazingly as does any pocket pc..

@Hien V
It DOES lack phone functions. Like picture callerID and voice dialing, however you can put a WAV file or WMV as a ringtone thus I see NO need for polyphonic ringtones.. PLUS call management features (three way, hold, swap, call waiting) are flawless and the capacity of the phone book is amazing.. and these features are those that REALLY matter how many times have I lost phones calls in the process of taking a second line while on a three way call..

@Joro..
They created the 6325 model with a camera for those (obviously like you) who cannot afford to buy a REAL digital camera (I own a Canon EOS-1DS Mark II (retail ~ 8000$) 16.7MP Cameraso I really see no need for a small and cheap camera built in on a phone...)

Although I really love this phone, I do believe though that today, better products have been produced I had the chance to test the iMate K-Jam aka Dopod/Qtek 9100 aka O2 XDA Mini S aka T-Mobile MDA Vario and it seems an all around better solution for today's use.. it does feature a 1.3mp camera and Windows Mobile 5.0 versus 2003... and te integrated keyboard is easier to lug around than the snap in of the h6320 my only complain would be the miniSD slot.. full size SD support is way better... it does offer 802.11G as opposed to the 802.11B interface of the iPaq and a miniUSB plug which may or may not appeal to you more than the synch port of the iPaq being a long time iPaq user I have a few of those usb and charging synch cables handy.... It seems it offers more "phone" features. the screen is a bit smaller than the iPaq though...
J
I enjoy this IPAQ unit, my work causes me to go to a lot of disaster areas, where text messaging and having a record is a must, it's easy to use, reliable and an all around good piece of equipment. But the external annten antenna cover sucks. I break it so often I keep a spare in my briefcase. It's cheap, only $1.50, but aggravating none the less. Other than the antenna cover issue, it's a great unit.
?
I have a h6300 which looks exactly like this unit. I got no idea what the difference is.
As a phone they are OK, better if you use the headset or a bluetooth headset.
Since when does a phone require polyphonic/mp3 ringtones? For a phone to function it needs to alert you when someone rings, this can be via a sharp electrical shock for all I care. Saying a phone is not good because it dont support polyphonic/mp3 ringtone says "hi i am 13".
My h6300 has a camera, although a dodgy one 640x480 is max resolution and there is no means for artificial lighting (flash). Phone and camera aside, it is a good Pocket PC unit. Bluetooth+802.11b onboard means you are good for pretty much anything. If your phone provider also supports GPRS you are set. I have checked email with this unit while travelling 100k/hour on the highway.

Great stuff.
R
wow what a gandoo fone I love this fone very much thats why I call this fone gandoo
w
wow@wow its a nice phone? realy i have using it since i bought it 2 mins ago
E
hello everyone, i think that this phone is my best friend!!!. it keeps me on track with my life and it is reminder and at the sma etime i can text my boyfriend !. what more could you want
U
Its really nice. I think my won't complete without using this mobile. But i don have enough money.

Thanks,
Uzzal
H
I've have the phone for a month now and let me tell you, It's a PDA first and a phone second. Nice PDA, lacks phone functions like:

1)No Polyphonic ringtones, it says it has MIDI ringtones but don't get your hopes up, it's a single tone MIDI like you put in old phones. Doesn't play multi-insturmental tones, just beeps. You can put WMA as ringtones. Cannot use MP3 as ringtones.
2)There's no voice assignment for voice dailing.
3) Receptions takes time to fully connect for clearity.
4) Can't put a face to a phone number.

There are some other phone functions that it lacks but with the connectivity with Bluetooth, Wi-Fi, and phone, it makes up for it.

My only complaints is that it takes a while to take out and look at the number for who's calling. You can't lock the touch screen when playing an MP3.
Total of 34 user reviews and opinions for HP iPAQ h6320.