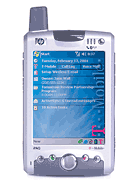 a
hi.iwant to ask some q about this model i have it but it dosen't want to workin egypt andi don't know why .and i know the band off this mobile is 800/1900 then i guess this mobile must work in egypt when i but the sim in the mobile i find this framin the network (!) and no network connection in themobile to make calls any 1 can tell me what is that
n
hi everyone !
i've just bought this phone (but second hand). it seems to get a problem, the problem is that sometimes the phone's screen doesn't work probably. if i click on Menu, it goes to somewhere else. what am i going to do? please help me ! thanks
d
This phone is awesome.. except for one thing.. i can send file (image/sound file) from this phone using the bluetooth to other device.. i already tried many explorer but yet.. i cant send files via bluetooth.

d
ummm i have this phone but i hv a few Q bout it.does tis phone have video recording in it???and wat types of video can the phone support???and lastly,when i play videos on the media player,why does the picture moves faster than the sound???please help me!!!!!!!!!!
Z
Can anyone tell me if I can download SKYPE on this phone and use it through the GPRS connection or can I only use the Wlan networks.
Thanks from Slovenia.
D
I use a H6365, and it is actually da bomb,lately just had a crack on my screen that has prevented to view images clearly-though it stil comes on but it doesn't get past the screen alignment stage-can anyone help me out with how i can fix this-gone to quite a lot of hp outlets here in nigeria and there seems to be no solution at the moment.
i
hi there, i would like 2 noe, how is the loudness and clearness of the sound produce by this pda as im using a p910 that works fine except the lack of wifi... looking forward 4 this fone, but music on the go is also one of my main,by the way, is the speaker loud is mass places?... thx 4 shareing
f
A trick so that the ringtone sounds louder is to use any WAV editor that supports WMA, increase the overall volume or normalization of the original wave or mp3 file and save it into wma format. Copy the edited file into \Windows\Rings folder on your PPC.
i
this phone is not capable of making mp3s or wma into ringtones it only supports midi files and you have to transfer them into the windows/tones file. you cant source them from expandable memory. which also has its downfall considering the limited inbuilt memory.
D
This is to the admin. This phone plays wav and wma as ring tones. Which is not stated on the site
Total of 54 user reviews and opinions for HP iPAQ h6325.