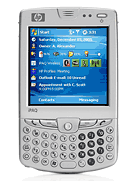 S
Eric, 09 Aug 2008Hi guys i need some help ? Does anyone have HP Ipaq 2100 Autosync Cable . This cable comes in ... morenot on topic of 6910 but a response to previous post, I have all the stuff for this pda model, mine was nicked so prob have the thing you're after once I've replaced it. probably with the 6910.
E
Hi guys i need some help ? Does anyone have HP Ipaq 2100 Autosync Cable . This cable comes in USB/Serial port. If anyone is willing to sell please let me know i would prefer the serial port as i need it more than the USB . Seems i can't find it here .
s
this is a very good phone from Hp.I love this phone but it is so broad that it wouldn't fit into my pocket.Keys are quite small and battery life is OK.
L
I got my HW6910 three weeks ago and I love it, definitely is not perfect but HP are going on the right direction. I cannot wait for the next generation.
The GPS works great but sometimes gets a bit tangled trying to connect to the GPS device ( HP needs to sort the interface a bit better), but if you turn it off for a few seconds and turn it back on everything goes back to normal.
As a Phone it works very well and as a PDA it does all I need, the WIFI connection works very well and Skype also works very well.
Two criticisms: could do with more RAM and the memory cards could be SD instead of MiniSD.
As a PDA, Phone and GPS in one I cannot see anything better in the market.

?
OK the trade off is simple: do you want a full-function PDA at the cost of a little bigger, heavier unit and loss of some obvious phone functionality, or do you want a slim, travel friendly smartphone?

The main reason I went with the 6910 is the pocket PC aspect, remembering why I stopped carrying an iPaq a few years ago...because it didn't have a phone! This unit solves that problem and email/mobile document view/edit is all very good. However it does come at the sacrifice of optimal phone functionality. Example: trying to enter a contact phone number, you have to press the little function key before each digit can be entered (seems to me HP would have said, OK, you're entering someone's phone #, let's lock the number pad shall we?). Or, even worse, the phone likes to inform you whenever it's looking for a connection tower, so the little info balloon pops up and unceremoniously renders the kepad useless until you can free up a hand to click "hide" on the screen. That is excruciating.

Whenever this unit is downloading pop3, it slows everything else down pretty dramatically, so get ready to feel impatient if you need to place a call. Perhaps the most maddening thing of all, however, is the fact that the phone will sometimes repeatedly redial the last number you called, and you won't know it if the phone's in your pocket, but the person on the other end of the line can hear everything you're saying. Smile, you're on candid phone cam!

Also have not been able to get a Moto bluetooth earpiece recognized by the phone, and a wired earpiece cuts out so I'm at a loss for hands free so far.

Those things aside, it's a fairly reliable unit with excellent display and clear phone reception. Touch screen works well, solidly built, and probably overall the best available all in one you can buy right now.


?
nice business phone, bad points are USB1.1, WiFi b not g, screen 240x240 (more pixels) - good points all-in-one package, better that 6510, but still needs improvement!
Total of 28 user reviews and opinions for HP iPAQ hw6910.