HP is apparently going to make a couple of tablets available on the Indian market some time soon, as indicated by a local retailer. The two devices have very different target groups but both run the outdated Android 4.2 Jelly Bean, though HP's website states a KitKat update is available.
The fist device is the HP Slate 7 Voicetab Ultra, and that name reveals a lot about the tablet. Bordering on the unacceptable, the 7-inch tablet could be used as a phone, albeit a very large one - it has an earpiece and all. Screen resolution is 1,200 x 1,900 pixels.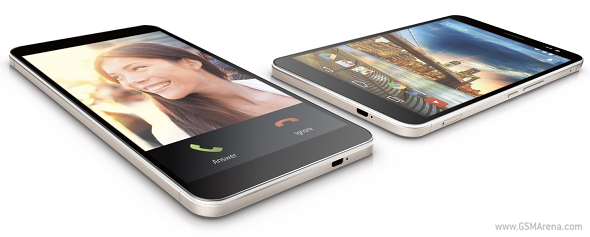 Computing power comes courtesy of a HiSilicon (read Huawei) chipset, and although it's not explicitly stated, the 1.6GHz quad-core processor and Mali-450 GPU point to the Kirin 910. 2GB of RAM and 16GB of storage are on board, and a microSD slot provides expansion options. A 13MP/5MP camera combo is there to take care of capturing memories, and battery capacity is 5,000mAh.
The other tablet is the HP Slate 8 Plus, which is a bit lower-specced. The 8-inch display comes with the rather low 800 x 1,200 pixel resolution, same chipset and storage, but only a single gig of RAM and a 5MP/1MP camera pair. The battery on the Slate 8Plus is rated at 4,800mAh.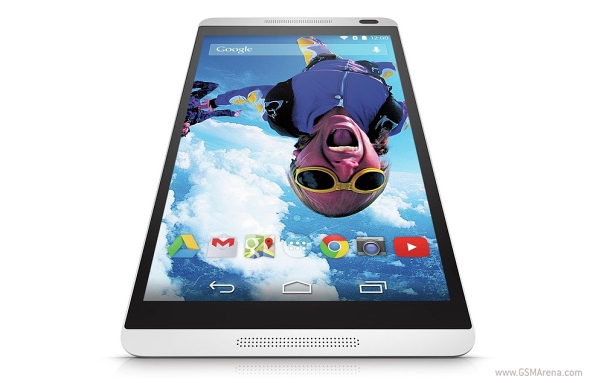 Both devices come with a microSIM slot and support quad band 2G/3G and a host of LTE bands, as well as 802.11 b/g/n Wi-Fi and Bluuetooth v4.0, so connectivity should be a non-issue.
The retailer quotes prices at INR 29,990 ($470) and INR 22,990 ($360) for the Slate 7 Voicetab Ultra and Slate 8 Plus, respectively. The tablets are yet to appear on HP's Indian website though.
G
Even as giveaway products these tabs are total scam. E waste truly.
A
Brother have you ever try its sound qualituy. aaah wjat a sound.
?
Why are they selling rebranded Huawei products?